Thursday, August 12, 2010: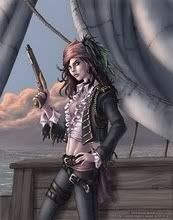 I am beyond thrilled to have visiting the blog today my very special guest and friend -
KT Grant
- because she's someone I've known for quite sometime as a reader and a blogger, and I really admire her for her fearless opinions and endless quest for knowledge. She's not afraid to ask questions and talk about uncomfortable subjects to get a much needed dialogue doing. KT is smart and funny and I am so happy that in pursuing her dream, she's now become a published writer. I am SO proud of her! Let's give KT a warm welcome :)
KT Grant has generously offered me a copy of her release FOR THE LOVE OF MOLLIE, which though it kills me, I've decided I will offer up as a prize to one lucky winner. All you have to do is answer the question KT posted below. Winner will be selected at 7pm CST on Friday, August 27th.
Who Do You See As You Read?
Are you the type of reader who likes to place your favorite celebrities in the characters you read about? Many times a certain actor, actress or even singer will look like that specific character we're enjoying at the moment. As a reader, I've done this a few times, but now as an author, who writes her own characters, I have a pretty good idea of what they will look like in my head even before I start writing.
This became so clear as I wrote
For the Love of Mollie
. There are four main characters I had to give traits and personalities to, where I needed to write them in such a way where they became "real".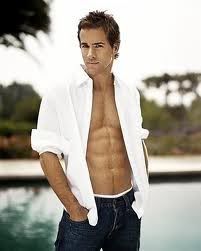 When I first saw this picture of Ryan Reynolds, I sighed. Yes, it was his abs that I couldn't stop looking at. But it's his facial expression, with that combination of sultry and, "I want to get to know you better" stare that screams Conner Bean to me. Since I have a die hard crush on Ryan Reynolds, and what I witnessed in the various movie roles he's played, that helped me come up with the character of Conner, the hero of
For the Love of Mollie
. Conner is an all around sweet guy with an incredible looking body. When I think of Ryan Reynolds, I see the same thing.
Mollie McGree was a bit tougher for me. She is a very curvy woman with a head full of dark, bouncy curls. Conner thinks she is the most beautiful woman he's ever seen. One gorgeous woman who I admire is Kate Winslet. She is an amazing actress who can do both drama and comedy so well and seems so full of life. When Mollie ponders about losing weight, I see Kate there wondering the same thing. When Mollie is giddy over Conner's interest in her, I see Kate giving Conner a shy smile because she has a man like him interested in her. To me, Kate Winslet is my ideal woman.
Juan-Carlos (JC) was pretty easy to envision from the start. For some reason I saw Mark Consuelos in the role. I used to be a big fan of Mark's on the soap opera,
All My Children
, and when he'd stop by on
The Oprah Winfrey
show on Fridays to help with the hosting duties. Mark is so adorable. I love that smile of his. JC makes a few short appearances in
For the Love of Mollie
, but I tried to make him stand out, especially since I'm in the middle of writing a sequel of sorts with him and his romance with Mollie's best friend, Suzy Bean.
Kirsten Picture: Suzy Bean, who's Conner's delightful cousin, is this outspoken smoker, who tells it like it is. Suzy is bigger in body type than Mollie, but embraces what she is and makes no excuse for it. She's thrilled that Mollie is having incredibly hot sex with her cousin. Suzy was also the hardest to visualize until I saw Kirsten Vangsness from the CBS show, Criminal Minds.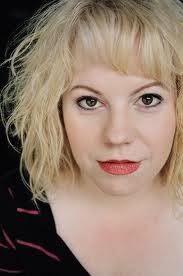 If you have ever watched Kristen on
Criminal Minds
, she comes across as smart, witty and a bit wacky. And because of that, I see her as Suzy, sans the glasses. Suzy is a blonde bombshell who enjoys men and sex. And she has had JC on her radar for a long time, but has kept her feelings for him a secret out of respect for Mollie, who also once had a crush on him. I hope to show a different side of Suzy in her book as JC tries his best to seduce her away from a mystery man.
My four main characters have come to life because of the actors and actresses who have made an impression on me.
So here I ask, which of your favorite celebrities have you envisioned as the characters you have read?
Bio: KT Grant is a self-proclaimed eccentric redhead who not only loves to read a wide variety of romances, but also loves writing it. Under her alter-ego, she is a well known book reviewer and blogger who doesn't shy away from voicing her opinion. A proud native of New Jersey, KT is multi-published and known for writing "out of the box" romances. KT has been quoted in such publications as the Romance Writers Associations' Romance Writers Report and Night Owl Reviews. She has also been mentioned in the Guardian.UK, Publisher's Weekly's Beyond the Book and at Bookseller.com. You can visit her at http://ktgrant.com/ and at her personal blog at http://kbgbabbles.blogspot.com/
**You can also purchase a copy of KT's release. For the Love of Mollie will be in the Relay For Life 'Read For a Cure' feature for one month. During that month, all of the publisher's profits will be donated to the American Cancer Society**