Wednesday, August 11, 2010:
My special guest today - Colette - is also someone I met on Twitter, and she is one of the ones responsible for my new infatuation with this guy named Terrible (THANK YOU!) and she helped start up a support group on Good Reads for those of us who can claim "I Gots Terrible Fever". We also share a love of Supernatural and Chloe Neill's Chicagoland Vampires series. Now here's more about Colette :)
Stacy: Feel free to tell us about yourself: name, background, etc. Are you a reader/blogger/writer?

My name's Colette. Everyone thinks I was named after the writer, but I was actually named after a girl in my mom's swim class back when she was a lifeguard! I've lived everywhere from Morocco to Arizona, but moved back to Ohio 5 years ago. I currently work at a supermarket as a receiving manager. I check in all the bread, pop, chip, and beer drivers. I'm also the webmaster, wine guru, and pricing coordinator-if something doesn't ring up right when you check out at the register,that would be my fault.

I'm a blogger-I started my book blog after my personal blog started filling up with book reviews. I used to write a lot, but stopped for some reason, and have been seriously thinking about writing again.

Do you have a blog? What is the name/link and how would you describe your blog?

I do have a blog. The name is A Buckeye Girl Reads. It was originally named lovesromances-because I well, love to read romances. I changed it to A Buckeye Girl Reads because ever since I joined my first online forum I've been buckeyegirl, and thought I should stick to that. My blog has a little bit of every genre on it. It's now mainly Urban Fantasy, with little bit of Paranormal Romance, historical romances, Erotica and YA thrown in. I don't believe in limiting myself to one genre-it gets boring! h a

What book(s) are you currently reading? Would you recommend it?

I'm currently reading As You Wish, a YA book by Jackson Pearce. Before that I was reading City of Ghosts by Stacia Kane. I would totally recommend it to fans of Urban Fantasy. Her Downside Ghosts Series is why I love blogging. If you had told me a year ago I'd like a book like the ones in this series, I would have said: "no way!"

What is your most anticipated soon to be released book?

There are so many! I'm looking forward to: Sin Undone by Larissa Ione, (August 24) Mockingjay by Suzanne Collins (August 24) Double Cross by Carolyn Crane, (Sept.28) Venom by Jennifer Estep, (October 2010) Alien Tango by Gini Koch (December 2010), My Fair Succubi by Jill Myles (December 2010) and of course like everyone else, I'm counting down the days till ShadowFever by Karen Marie Moning!

What's playing nonstop on your iPod rotation right now?

*whispers* I don't have an iPod. Does that make me old? I thought so. I used to keep all my music on my Chocolate phone, but recently got a new one and lost everything I had. I'm currently into the Glee soundtrack.

What are your favorite places to visit online?

I love to visit Survivorblows.com It started out as a Survivor bashing site, but is now a fansite. I mainly lurk over there now, but love all the different theories that people come up with on who will win the game. I also spend a lot of time on Xanga. It's where I first started blogging and it has a soft spot in my heart because of it. I also haunt Goodreads, Facebook and Twitter more then I should.

What are some of your favorite things: beverage? food? t.v. show?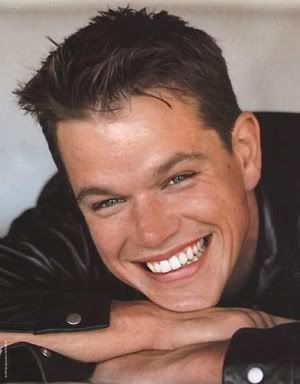 Beverage

is Coca Cola. I'm totally addicted to it. I drink an insane amount of it and am surprised my teeth aren't brown.


Favorite Food

: Pizza with Extra Cheese, Pepperoni and Onions


TV Show

: Torchwood, hands down! I also love Being Human, (another British show) Glee, and have re-discovered Burn Notice and Supernatural.

Which hottie out there is to die for?
This is going to show my age, but I've always just adored Matt Damon. There's just something about his smile that gets me every time!

I also adore Aidan Turner from the British Show Being Human. (It's about a ghost, werewolf and vampire trying to co-exist with each other and humans. It's great!)

A third hottie is James Scott who plays EJ on Days of Our Lives. There's something about his accent that I just love. I'm totally on team EJAMI (That's those of us who want Sami (Allison Sweeney) to be together with EJ, and not Rafe.)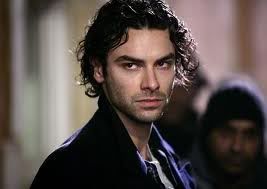 Favorite restaurant?

Frickers-a local bar that has the best wings I've ever had.

What is your idea of a romantic gesture from your sweetie?

I don't have a sweetie right now…but I would have to say something simple-like cooking me dinner would do.

What would people be surprised to learn about you?

I blink in almost every single picture that I take. There is something about the blinding flash of light that bothers me. It's why I don't have any pictures of me up on my blog, because my eyes are always closed in the pictures that I take!


Thanx Colette! I was thrilled to have you here today :) It's nice be able to introduce new friends and talk about some of our favorite things, isn't it?
Labels: online friends, spotlight