Monday, August 16, 2010:
Today is all about JoJo. She's another Twitter pal, and just as sweet as can be. I've seen her in one of her "vlogs", which is a video blog. Tres cool. And I love her enthusiasm for books. Now here she is :)
Stacy: Feel free to tell us about yourself: name, background, etc. Are you a reader/blogger/writer?

My name is Jodie, but everyone calls me JoJo. I am a reader/blogger/reviewer. But full time I am a welder/fabricator. I am happily married (5 years now) to my husband chad who I have been with for 11 years. We have 5 dogs, 1 horse, and 7 cows.I am a coffee and coke finatic. I enjoy creating metal art, painting, and all kinds of other types of art.And i LUV and collect frogs!

Do you have a blog? What is the name/link and how would you describe your blog?

Why yes, yes i do! :0) JoJos Book Corner

I like to share my thoughts on books. I am a cover *whispers* whore.....i love the man candy on covers! soooo of course i have to share eye candy on my blog with my HOTTIE of the month post. I share yummie reading food on saturdays called Saturday Delights. I do Thrifty Thursdays where i share sales i find on books. and Friday Forgot About Finds where i share books that were published before 2000, they may have been forgotten about.

What book(s) are you currently reading? Would you recommend it?

I am currently reading My Blood Approves By: Amanda Hocking and it is freakin awesome! I would recommed it to anyone and everyone!

What is your most anticipated soon to be released book?

Ohhhhh Thats a toughy! there are so many books i am ready for! Larissa Iones Sin Undone, Donna Grants Wicked Highlander, and Kresley Coles Demon from the Dark I sooooooo cant wait for all 3!


What's playing nonstop on your iPod rotation right now?

Anything and everything by Breaking Benjamin! I love all of their songs. [They rock in concert!]

What are your favorite places to visit online?

BookDepository.com cause well, you really can never have to many books! My email....*shakes head* I am horrible at constantly looking at my email. Ive started getting back on facebook again, though not a lot, but i did finally set up a facebook page for JoJosBookCorner

What are some of your favorite things: beverage? food? t.v. show? Restaurant?

beverage: COFFEE and coke. but it is a close tie on which i like more, but probably coffee

Food:hmmmm i do enjoy Lobster,crab ...ummm ya that looks bad....I enjoy seafood! :0)

T.V. Shows: well my fav was Charmed and Ghost Whisper *sniffles* but they took both of them away from me, so right now I am really hooked on The Gates, and Pretty Little Liars.
Restaurant: Ohhhhh Red Lobster !!!

Which hottie out there is to die for?

OMG seriously.....you ask me to pick just one! Got to my Hottie of the Month Posts, and ya ALL of them! lol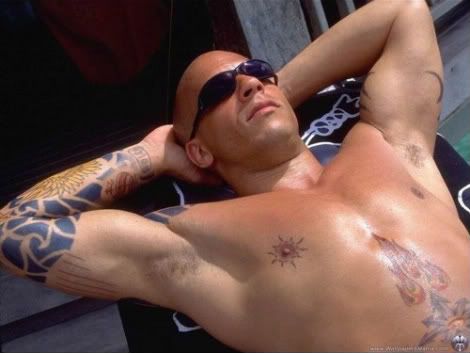 Tell us something you love about where you live.

ummmmmmm, well........I do love living in the country! I dont think i could handle the city!! To many people!

What is your idea of a romantic gesture from your sweetie?

Ok..this will sound funny to alot of you, but my hubs works alot. So to me, if hubs took the day off and just the 2 of us went down to our lake together and went fishing, to me that would be romantic! LOL Ya seriously! Thats what we did for our 4th Anniversary!

What would people be surprised to learn about you?

I am a welder/ fabricator, and i did a little bit of modeling in my early 20's. Everyone called me the modern "Flash Dance"!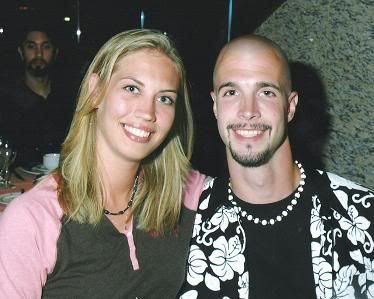 --
JoJo

Twitter: @jojosbookcorner

Just plain fun - Come Check it out http://jojosbookcorner.blogspot.com

Bookish Galore - Now in full swing - www.Book-Lovers-Inc.blogspot.com

Thanx JoJo! This has been fun getting to know you, and I learned quite a bit. Makes me want to know more :) My Twitter buddies are so interesting. And I love the fishing on your anniversary! So sweet! *g*
Labels: online friends, spotlight