Wednesday, July 21, 2010:


You know, I love all the people who are guests on my blog. Each is fun and unique and I've added at least one book/movie/t.v. show/website to my "check this out" list from each post. Yet there's just something about Mandi (could it be the fact there's a song about her???) that makes people gravitate towards her. I've known her again, through Twitter, and from the beginning she's been awesome, and knowing her has led me to know many other people as well. And it's awesome that she's here today for y'all to enjoy. So go ahead, check her out *g*
Stacy: Feel free to tell us about yourself: name, background, etc. Are you a reader/blogger/writer?

I'm Mandi, 32 years old stay at home mom. I have two young boys and a hubs. I've lived in Maryland all my life, and plan to stay. Before blogging and kids I was a CPA and audited Medicaid reimbursement in Nursing Homes. Are we all excited?? I actually really loved it. I would travel to all the different nursing homes in Maryland, and if big corporations bought them out, I would get to travel all over the country to different headquarters to do my audit. Of course, it was usually Toledo, Ohio - and let me tell you - there is not much to do in Toledo!
Mandi fondling J.R. Ward *g*


I'm a reader and a blogger. I honestly have no desire to write. I am in awe of all the amazing authors out there that write these unique, witty, creepy, and romantic books. I will leave that up to them and just read the heck out of books :)

Do you have a blog? What is the name/link and how would you describe your blog?

My blog is smexybooks. I review all genres of romance and urban fantasy. I like to talk about dirty sex and smexy heroes. I mean - what else is there? Oh, I suppose heroines can be pretty kick-ass too. Actually, looking at my favorites list of 2010 so far, UF is definitely beating out the romances . At Smexy I also have an absolutely fabulous review partner, Tori. We have very similar tastes and she has a wonderful sense of humor. I am SO lucky to have become friends with her. [Love Tori :) ]
What book(s) are you currently reading? Would you recommend it?

At this very moment I am halfway through Unholy Magic. Holy Cripes this books is AMAZING!!!!! Am I getting my point across? It is book two in Stacia Kane's Downside series. People - read these books. Start with Unholy Ghosts. They are dark, gritty, violent, did I mention dark? Best of all - one of the characters is named Terrible. He is a huge man, with muttonchops sideburns, scars, a crooked nose - all around ugly. AND I LOVE HIM. He is one of the best characters I have read. Chess, the heroine is pretty awesome too. She is heavily into drug use, but that is only one small part that makes this series so unique. I can not recommend them enough.
What is your most anticipated soon to be released book?

Oooh..You know I can't pick just one. Well, my MOST anticipated releases are Shadowfever by Karen Marie Moning coming out Jan 18th AND Double Cross by Carolyn Crane coming this September. I also look forward to Venom by Jennifer Estep, Sin Undone by Larissa Ione, Killbox by Ann Aguirre, Blameless by Gail Carriger and Crown of Crystal Flame by CL Wilson.
What's playing nonstop on your iPod rotation right now?

I'm big into the shuffle on my ipod.I do have a very eclectic taste. But honestly, and I give you all permission to roll your eyes - HONESTLY I listen to The Killers everyday. I can't help myself. I haven't tired of them in years. Every....single....day....
What are your favorite places to visit online?
Besides all the wonderful blogs that I have talked about, I love to visit:
Sephora.com
- make-up. Besides books, and purses, I am a make-up whore.
darlybird.com
- the cutest jewelery and accessories.
weather.com
- I like to check the weather - obsessively. I realize this is the action of a 95 year old man.
What are some of your favorite things: beverage? food? t.v. show? Restaurant?
I love coffee, Pepsi Max, red wine, water, and pretty much any kind of beer. My favorite foods are pepperoni pizza, sushi, bread, anything from a mexican restaurant, anything from an Indian restaurant, and hot chocolate sauce on vanilla ice cream - hold the ice cream. My favorite local restaurants are El Azteca (fabulous mexican food) and Liberatores (amazing Italian food.) I don't watch a lot of tv, but I do enjoy
Say Yes to the Dress
,
True Blood
, and the prison shows on MSNBC.
[Prison shows? Only you, Mandi. Okay, that's a lie. I watch them too, and the ones about serial killers...]Which hottie out there is to die for?
Besides my scruffalicious hubs, Brandon Flowers, James McAvoy, Anderson Cooper...I like the skinny dudes ;)
[For some Brandon pics, here's Mandi's b-day post. You didn't think I'd forget, did you???]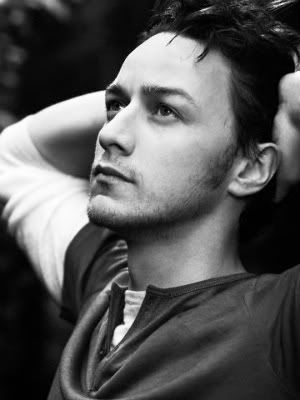 Ideal vacay spot?

In a cabin (full service) on a lake with friends. Grill, drink, read, swim, laugh. I love hanging out with friends and just chilling and laughing so hard you can't breathe.
What is your idea of a romantic gesture from your sweetie?

My hubs is the best...it's the little things that are romantic to me..like making me coffee in the morning, or filling my car with gas. Once he bought me yellow roses and peanut m&m's (which are yellow and my favorite!!).

What are some of your bad habits? *g*

Ok, I turned to hubs for his answers - he says - "ignoring everyone while I read my book, or tweet, or blog, or facebook. That is it" he says. Not too bad, right? hehe. (meanwhile he is on his computer with his book next to him as he answers this)
Last good movie you saw?

You mean, the last movie I actually stayed awake for? See, I can read a book for hours, but put me in a dark room, snuggled under a blanket and I'm out! The last movie I stayed awake for was Public Enemies with Johnny Depp. Ok, so I actually just stayed awake to watch J Depp...but it was worth it. [Speaking of 95 year old men...LOL]
What would people be surprised to learn about you?

Surprising? What the hell is surprising about a woman who spends all day reading? ;) No honestly hubs and I are staring at each other without an answer. I either have no secrets or I am extremely dull. I wish I could give some sordid story - but I have nothing. I'm lame! Are these questions done? I must go read again! ;)


Thank you so much Stacy!! [Anytime Mandi :) It's been a blast. ]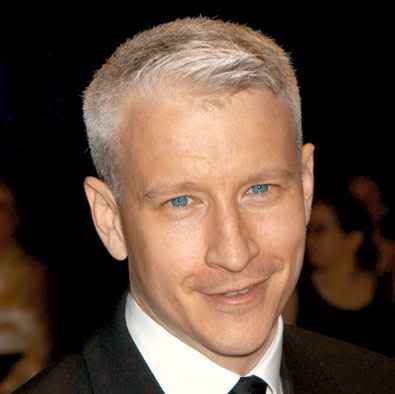 Mandi's Silver Fox
Labels: online friends, spotlight