Wednesday, July 14, 2010:

Pearl is yet another of my cool Twitter friends, and she puts me to shame with the number of books she reads, and the blogs/sites she's involved in. Where does she find the time??? And she writes some of the most amazing reviews I've ever had the pleasure of reading. She can easily convince me to try a book that didn't appeal to me because of the eloquent way she describes a book. In fact I see she did a quick 'n dirty one on a book I recently read, so I'm curious to go and read it now.
Now it's your turn to get to know Pearl :)
Stacy: Feel free to tell us about yourself: name, background, etc. Are you a reader/blogger/writer?

My name is Pearl, that's an online name I took on a few years ago and it's linked to my real name. Offline I'm known as Maggie, short for Margareth and my English high school teacher once explained that the meaning of the name Margareth is "pearl". Hence when I was looking for an Internet name I thought of Pearl.
I was born and raised in the north of the Netherlands but moved to the south in 2001 when I met the love of my life, now known as "hubby" and yes, I am Dutch. My parents were immigrants from Cape Verde Islands so I have an exotic skin color but as Dutch as they come otherwise ;) As said I am married, have been for almost 7 years. We have no kids and sometimes when I hear the stuff people with kids go through I think maybe it's not so bad not to have kids. Though if a kiddie should come along it will be welcomed with open arms.

I am a reader and a blogger. Writing reviews is challenging enough so I don't think the world will ever see a novel/novella or short story from my hand. I just don't have enough imagination or creativity for that so I stick to reading what authors sprout from their sometimes, brilliant minds and try to offer a founded opinion of their "babies".

Do you have a blog? What is the name/link and how would you describe your blog?

Yes I do have a blog. Actually I have two.
My very first and main blog is
PEARL'S WORLD OF ROMANCE
and it's now hosted on blogger but I started on a Dutch based weblogs hosting service called web-log.nl. I started that blog in 2004 as a sort of journal, describing my everyday stuff like what I'd done at work, where I'd gone on vacation and short trips including pictures, what I'd watched on TV and which movies I'd gone to. At that time I was in a long reading hiatus. Then in 2006 I started reading again and re-discovered romance novels and at the end of 2006 I discovered the vast world of English romance novels. I started reviewing for ROOB in the spring of 2007 and decided to also review the books I read for me personally and putting the reviews on my blog. Then in 2008 I found Blogger and moved my reviews to it (That was a tedious job I can tell you!) and the rest, as they say is history.
In 2009 I had a blog makeover and since then it looks like it currently does and since the discovery of Twitter my blogging experience has been one amazing roller coaster adventure.
Last year I also decided to create another blog as my obsession with reviewing EVERY SINGLE BOOK I read was starting to become stressy and too time-consuming. After long deliberation I started
QUICK 'N' DIRTY ROMANCE REVIEWS
that's my blog where the reviews are, as the name indicates, are quick and dirty…in other words short and quickly put together.

I also want to mention the ROOB-blog. It is not owned by me but by the lovely Leontine and Natascha but as I regularly review/blog for ROOB and as a ROOB-reviewer I have to mention it. ROOB stands for REALMS ON OUR BOOKSHELVES
and it started as a static website but since May 2010 it was turned into a blog for more flexibility and easier communication with other bloggers, readers and authors.

What book(s) are you currently reading? Would you recommend it?
At the moment I am reading TRINITY by Lauren Dane. I'd definitely recommend it to readers who love alpha shifters, ménages and some smoking hot smexing.
I'm also reading THE DARKEST LIE by Gena Showalter and though for me it's not quite working yet (am in the beginning of it still) I would still recommend it for readers who are new to the LORDS OF THE UNDERWORLD series because it reads perfectly as a stand-alone. And it has a pierced, tattooed, blue-haired Keeper of the Demon of Lies as the hero…and it's by one of my favorite authors, Gena Showalter ;)
What is your most anticipated soon to be released book?
My most anticipated soon to be released book is CORRALLED by Lorelei James. Lorelei James is one of my top favorite authors. She is the one who made me love cowboy (erotic) romances, when I wouldn't even touch them with a stick when I started reading romance in English but I took a chance with LONG HARD RIDE and have been hooked ever since and have even tried other authors' cowboy romances.
What's playing nonstop on your iPod rotation right now?
At the moment I have A LOT of artists in my FAVE-play list, a few of them:
Adam Lambert, Adele, Alicia Keys, Beyoncé, Black Eyed Peas, Boyz II Men, Bruce Springsteen, Caro Emerald (Dutch singer), Chris Cornell, David Guetta, Darren Hays, Dido, En Vogue, Faith Hill, George Michael, James Morrison, Joe, John Legend, John Mayer, Joss Stone, Justin Timberlake, Kane (Dutch band), Kings of Leon, Kylie Minogue, Lady Gaga, Leona Lewis, Lisa Lois (Dutch singer), Macy Gray, Madonna, Maroon 5, Michael Bublé. MIKA, Nelly Furtado, Pussycat Dolls, Replay (Dutch band), Salt 'n' Pepa, Snow Patrol, Toni Braxton, Valerius (Dutch band), Wham!.

Eclectic much??? Why yes…I love almost anything.

What are your favorite places to visit online?
Ehm well I do spend a lot of time on Twitter, online bookstores (Bookdepository, Jasmine Jade and My Bookstore and More) and since I have my ereader NetGalley is also frequently visited. And then off course other peoples blogs (too much to mention, though I have been slacking lately as my Google-reader stays constantly on 1000+ unread posts and I have to resort to the "mark as read" tactic :(

What are some of your favorite things: beverage? food? t.v. show?
Favorite beverage: Smirnoff Ice (though I haven't drunk it in ages as I'm dieting and alcohol will kill any diet…as soon as I'm allowed though…I am getting Smirnoffed LOL)

Favorite food: That's hard because I just LOVE all kinds of food. But if I have to name one thing I'd say strawberries. And not just the real straight fruit but anything…and I mean ANYTHING with strawberry flavor I love.

Which hottie out there is to die for?
Oh do I have to name just one??? I have a whole list…where to begin…well I did have a Happy Abs Day on the ROOB-blog recently featuring Bradley Cooper so let's start with him.
But there's also Shemar Moore, Henry Cavill, Josh Holloway, Taye Diggs, and George Eads and for some non-US flavor: UK singer
Craig David (see pic)
definitely floats my boat and the ANTM-judge and photographer Nigel Barker is much to my taste too.
I have more but can't remember at this point.

Favorite restaurant?
My all-time favorite restaurant is a fancy, 3-star restaurant in a small village I used to live with hubby. Every Valentine's Day we try to go there and have an haute cuisine meal to celebrate our love.

What is your idea of a romantic gesture from your sweetie?

As I am not one of the most romantic persons on this planet (Shock huh? For an avid romance reader??). I love it that we are very touchy feely and think it's romantic when he casually and almost without thinking grabs my hands or touches my face. That's romantic right?
One thing I do know is that if he wants to be romantic and get some romance in return he'd better bring me a book and not flowers…I can't stand flowers…Luckily he knows that by now…after ten years together.

What would people be surprised to learn about you?

I think people would be surprised to learn that until I was about 23/24 I was as shy as they come. Look at me and I will burst into tears kinda shy…
Talking of burst into tears maybe people will also be surprised to learn that I'm an absolute emo crybaby. I cry at movies, I cry at TV shows, I cry at books, I cry at soaps, ah heck…I think I even cry at commercials. I'm so bad that if I see someone crying I automatically cry too. But I would rather think something is wrong with my tear-ducts…and I'm sticking to that story.

Stacy, thank you so much for interviewing me and hosting my little self on your blog. I had a lot of fun answering your questions and love this idea of getting to know people you know.

P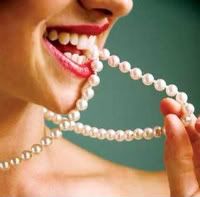 Thanx Pearl, and all I can say is I adore you even more right now! Thank you for sharing some of yourself with us today. I loved getting to know you :)
Labels: online friends, spotlight