Friday, July 02, 2010:

MamaKitty is another one of those fabulous people I met on Twitter. She's funny, smart, and has a lot of strong convictions that I can appreciate and agree with. Plus she's just an all-around fun person :) I'm glad I got a chance to "meet" her. Now you can too....
Stacy: Feel free to tell us about yourself: name, background, etc. Are you a reader/blogger/writer?

My name is MamaKitty. I'm 27, live in Texas, and am a full time student, getting ready to go into the nursing field. Gee, how would I classify myself? I read a lot, so that makes me a reader, but I also blog about books, so I'm a blogger too... and sometimes I write, although I'm not published. I'm toying with the idea of submitting for publication... someday. Maybe.

Stacy: Do you have a blog? What is the name/link and how would you describe your blog?

Why yes, I do! It's called MamaKitty Reviews, and can be found at http://mamakittyreviews.com. I primarily read romance novels (UF, PNR, contemporary, and some m/m, but I don't usually limit myself to just those genres). I have recently asked a few of my friends/family to join me as reviewers/contributors to MKR - MamaShania, MamaChelle, MamaPisces, and BabyK (she's 13, and will only be reviewing YA).

Stacy: What book(s) are you currently reading? Would you recommend it?

I just finished "Lover Unbound" by JR Ward. I'd recommend it, but only if you've read the first 4 Black Dagger Brotherhood books, otherwise you'll be all confused. I also just finished reading "Playing with Fire" by Gena Showalter - another rec. I was pulled into the story immediately and couldn't put it down for a minute!

I've been reading "Exit Light" by Megan Hart for a while now. It's different than the books I normally read, so it's a little difficult for me to get into it and stay into it, but I think that people who enjoy fantasy-type books would really like it. So, yes, I'd recommend it.

Stacy: What is your most anticipated soon to be released book?

"Naked" by Megan Hart. I've been chomping at the bit over that one for a while now.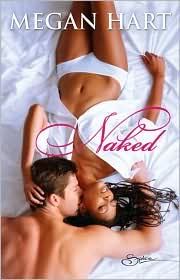 Stacy: What's playing nonstop on your iPod rotation right now?

Mostly audiobooks, actually. I have all the Black Dagger books on audio thanks to my lovely best friend/"sister" MamaChelle (she got tired of me whining that the library took 842,346 days to get the audio from another branch, LOL).
On the rare occasion I'm not listening to a book, I've had my "chill" playlist going. It includes music from Michael Buble, Fiona Apple, Duffy, Adele, Kings of Leon, Ben Taylor (James Taylor's son), Amy Winehouse, Erykah Badu, Anthony Hamilton, Bonnie Raitt, Boyz II Men, Brad Paisley, Corinne Bailey Rae, Emmy Rossum, Melody Gardot, Esthero, The Fray, Babyface, Frou Frou, Gwen Stefani, James Morrison, Jason Manns, John Lennon, John Mayer, Josh Groban, Kris Allen, Paulo Nutini...... Ok, there's a lot of music on there. I love music. Next to books, music is the love of my life.
Stacy: What are your favorite places to visit online?

I like to blog hop a lot... I have a list of about 50-60 blogs (book blogs, author blogs, parenting blogs, personal blogs, etc), and I don't always comment on them because I don't have a lot of time... or I just spaz out. I'm easily distracted, and since my TweetDeck is almost always on, it's difficult for me to stay on task.
I also like to check out postsecret.com, the frisky, twilighted.net (fanfic), fanfiction.net, the writer's coffee shop (fanfic)... Can you tell I like fanfic? LOL
Stacy: What are some of your favorite things: beverage? food? t.v. show?
Alcoholic Beverage: Raspberry Lemonade Vodka
Non-alcoholic beverage: water with lemon

Food: Oh, how I love food (which explains my waistline)! I'm big into exotic flavors - Indian, Greek, Thai, Vietnamese, etc. I'm also a Southern Girl down to my core, so I love me some down-home country cookin'.
TV Show: Oh, my DVR hates me...
Grey's Anatomy, Private Practice, True Blood, In Plain Sight, Burn Notice, Royal Pains, Law & Order: SVU, NCIS, Criminal Minds, House, Psych, Army Wives, The Closer,
and pretty much anything on Food Network.
Stacy: Which hottie out there is to die for?
Peter Facinelli, Taylor Lautner (what! he's legal now!), Kellan Lutz, Jackson Rathbone (um... all the guys in Twilight), Vin Diesel, Steven Strait, Taylor Kitsch, Alexander Skarsgard... I might be just a teensy bit boy crazy.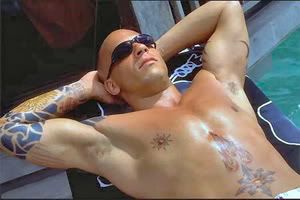 Stacy: Favorite restaurant?
There's this little Indian place my friend & I used to go to back in San Antonio that had the best food in the entire world. I'm almost tempted to go back to San Antonio just to eat there.
Stacy: What is your idea of a romantic gesture from your sweetie?
Flowers for no reason. Giving me a foot rub out of the blue. Bringing me home a book that he knows I'll like.... I like unexpected romantic gestures. I hate days like Valentine's Day, when it's totally expected to get something. I'd rather have a genuine surprise (I hate it when I know they're coming - my curiosity gets the better of me and I end up demanding to know what it is).
Stacy: What would people be surprised to learn about you?

I'm deathly afraid of clowns. I read Steven King's "It" when I was in 4th grade, and it has traumatized me ever since.
Stacy: MamaKitty, thanx so much for being with us today. I truly enjoyed getting to know more about you, and I'll be checking out some of that music for my iPod.
Plus I love your taste in hotties ;) Have a wonderful
weekend!
Labels: online friends, spotlight