Thursday, July 01, 2010: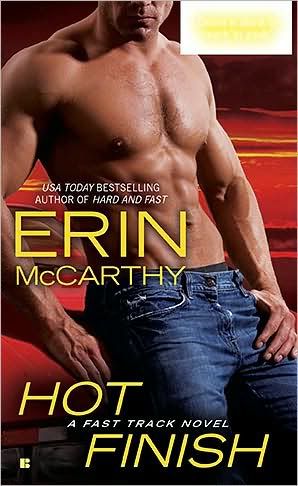 These ladies are always doing fabulous things with their love of books, and in this case, it's another of my favorite authors, ERIN MCCARTHY. Both
Dear Author
and
Smart Bitches
are GIVING AWAY a huge ass amount of books.
So be sure to stop on by these ladies' blogs and try for your chance for the 3rd book in Erin's amazing series. I just know you won't be disappointed, because, well, Erin rocks, and she writes incredibly sexy, funny, hot, captivat
ing, sexy, entertaining, amazing, fast-paced, sexy books! I would be happy just with this cover, althrough I really, really, REALLY want to find out what happens with Suz and Ryder.
Be sure to hurry, as this is a limited time offer, so be sure to get on the ball and enter for your chance to win :)
In case you need further incentive, here's the back cover blurb:
Not all marriages last forever!

Suzanne Jefferson is broke, which is why she's given up charity work for wedding planning. Fortunately, she has a high-profile client,and best of all, he's paid in advance. There are just two teensy problems: The bride is a bona fide bridezilla, and Suzanne's ex-husband is the best man. At least she thought he was her ex-husband!

But this one might…

Two years after their marriage fell apart, stock car race driver Ryder Jefferson still can't stop thinking about Suzanne. Which is why he isn't too upset that, due to a glitch, the two are still technically married. Now he's imagining easing Suzanne's woes by satisfying her needs in the bedroom. After all, that's the one room they never argued in. Besides, with wedding bells ringing all around them, Ryder is wondering if,even though they'd quit the race a few laps too early,they can still come on strong with a big, romantic finish!

Labels: Erin McCarthy