Wednesday, October 14, 2009:
I'm still in my weird blogging funk, and don't really have much energy to commit to my beloved corner of the world here, but I will be back. I totally bailed on my planned birthday bash, but that's okay. God willing, there's always next year for that.
I've been reading a lot, which is quite a good thing. Finished the first 2 of Roxanne St. Claire's Bullet Catcher books, read Opal Carew's Secret Ties which really wasn't all that bad but not all that super hot either. BDSM lite, which I didn't mind, but it could have been so much steamier. It just didn't get my hormones raging, which is the sole reason I bought the book. Yes, I admit that I do read some books just for the dirty parts. Just wish this one would have delivered. And in other reading news, I'm now reading Kylie Brant's Waking Nightmare, and it's pretty good. Not quite as absorbing as Leslie Parrish's books, but I'm liking this one a lot. Hope to have more to report on Kylie in the next few weeks.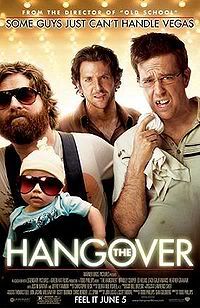 For my birthday, one of my friends took me out to lunch and to see "The Hangover", which I'd heard nothing but great things about. I was so looking forward to a raunchy, inappropriate movie, and this was definitely that. But that's all it was. Where the hell was the funny? I think either I had out-of-this-world high expectations or they tried way too hard here. Even the teenaged boys sitting in front of us thought it sucked.
Don't get me wrong, I'll drool over Bradley Cooper any day of the week (even though he was pretty much a jerk for most of the movie), and I'm not easily offended in the least, but damn, I was not much amused either. The whole Mr. Chow thing was just downright creepy, and the potential to be hugely and outrageously runny was bursting at the seams here, but it just wasn't working for me. Out of the 30 people in the theatre, I wasn't the only one who felt this way. Heard there's going to be a sequel. I can wait til DVD....
Still watching Gilmore Girls. Halfway through season 6. I've got about 80 DVDs in my Q to get through before I feel ready to replenish. So many tv shows, so little time........
How've you been?
What's going on in your world?
Labels: ramblings