Monday, September 21, 2009: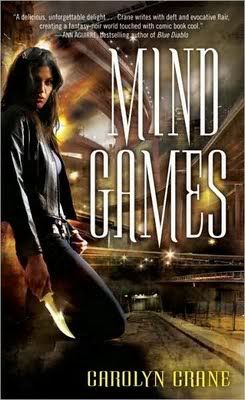 I know this has already been making the rounds here in blogland, but I would be remiss if I didn't offer up a huge, big, ole congratulations to our very own Carolyn Crane, aka. C.J. for the gorgeous cover of her first release, scheduled for March 23, 2010. It's so exciting to see people you know making their dreams come true, and I wish all the very best to C.J. She's a dear girl with a hilarious sense of humor and an amazing imagination.
I'm excited to see the book is set in the Chicago/Milwaukee area. I hope this means C.J. must make many trips this way, all in the name of extensive research, of course.
In other exciting news, book 2 will be out in September 2010.
Congrats C.J.!!!!!!
Labels: bookcovers, Carolyn Crane