Wednesday, September 16, 2009: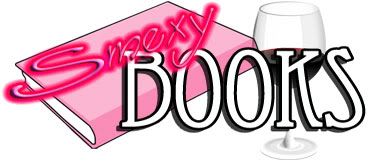 I didn't want to miss out on doing my part for BBAW (Book Blogger Appreciation Week), so today I'm going to give a shout out to one of my favorite new blogs,
Smexy Books
. Mandi over there is somethin' else, and of course I mean that in the nicest way possible *g* She's funny and seriously boy crazy (look, there's Brandon Flowers!) and one of my new favorite pimps. She's got mad pimpin' skills. Her, along with the equally fabulous Leontine, strongly recommended the Fever series by Karen Marie Moning, currently my favorite series, and Mandi also turned me on to Chloe Neill's Chicagoland Vampire series. I owe this girl big-time, and if I ever run into Brandon, I'll give him a big kiss for her.
So in honor of Ms. Smexy, and of BBAW, I'm going to have a contest and give away a copy of either "Darkfever" by Karen Marie Moning or "Some Girls Bite" by Chloe Neill. Whichever one the winner prefers. Contest will end noon CST on Friday, September 18th, and I hope to announce the winner no later than Saturday noon but it's a busy weekend, so it might not be until Sunday. All are eligible to enter as long as you can receive mail.
Good luck!
Labels: blogs