Tuesday, September 08, 2009: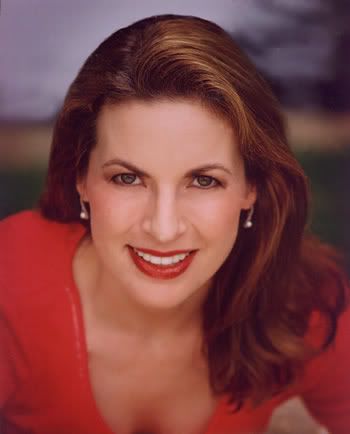 Lisa Kleypas is one of my all-time favorite authors. I am a HUGE, HUGE fan. Currently, she is on a list of only 3 authors that have significantly impacted me over the years. Not to say that no one else will end up on that list, but so far the reigning champions have not been defeated. They've all been on the list at least 13 years.
The first book I ever read by Lisa Kleypas was "
Midnight Angel
". It wasn't a favorite of mine, but it interested me enough that I kept looking for her other books. I read the classic "
Dreaming of You
", with the iconic Derek Craven and his love, Sara Fielding. After that, it was hard for me to discover a Lisa Kleypas book I didn't love, even the much mocked "
Prince of Dreams
" had something to recommend it. One of my favorites, "
Because You're Mine
", is about a young woman about to be married to a hideously old man. Horrified, she runs to the stage, where she meets a womanizing actor who makes her feel alive. Logan and Madeline are passionate, stubborn, and completely in love, and I adored their story. As I mentioned, there's probably not one of her books that I haven't found something to love about.
When she recently ventured into the world of contemporary romance, I was nervous. I'd seen what it had done to other wonderful authors, and I was afraid the same thing would happen in this instance. However then a dear friend,
Kati
, sent me a copy of "Sugar Daddy", and I was totally blown away. In fact that might even be her best written book ever, though not my favorite. No, that honor goes to...
"
Where Dreams Begin
". There's just something about Zachary that I adore, and his relationship with Holly is so what she needs in her life. I know it's not listed as a favorite by many, but it's mine, and I love it, and it's one I've re-read many times. It never gets old for me, and that's the sign of a true classic.
I've not met Lisa, but it would definitely be one of those embarrassing squee girl moments that some people have over Nora Roberts. Don't get me wrong, I totally get La Nora's appeal, but I've never been moved by her books quite like I have been by Ms. Kleypas. I would buy her books in hardcover without blinking. She's an icon, in my book.
Do you have a favorite Lisa Kleypas book?
Have you been lucky enough to meet her?
Labels: Lisa Kleypas