Saturday, September 05, 2009:
I really should be posting the winner of "Practice Makes Perfect" by Julie James, but I'm saving that for tomorrow. Tonight I just felt like rambling on.
I love chatting it up with the cool people over at Twitter. Those ladies sure are dangerous to my budget though, but I'm not complaining. I am forever in their debt for introducing me to Karen Marie Moning's Dream books. What a freakin' awesome series. And while I'm holding off on reading book #3, I've finally started diving into Nalini Singh's books. I re-read Slave to Sensation, finished Visions of Heat (ooooh Vaughn) and am now enjoying Caressed by Ice. I am knee-deep in paranormal fever, and loving the hell out of it.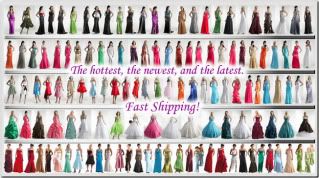 I went looking for a dress yesterday (Friday) for an upcoming wedding, and wow, what a disappointment. I was trapped somewhere between prom dress hell and matronly mother-of-the-bride selections. No pretty, tasteful, fun dresses to be had. I went to Nordstrom's, Macy's, even hit Sears and JCPenney's before I crashed and burned. Tried on a few, but it wasn't pretty. I might have to go the online route. Nordstrom's actually has a fabulous online selection and even recommendations based on body type. I'll probably order a few and see what happens. The only time I looked good in a dress was when I wore my bridesmaid's dress a few years ago, but since it's the same color as the wedding party, probably not the way to go. I will perservere!
And my big weekend consists of watching "Last of the Mohicans" for the first time. Have heard good things about it, just never watched. Released in 1992. I think it's gonna be a trip. I vaguely remember the previews, and am anticipating the sadness, because really, what else can you expect in this kinda movie. Just don't tell me, 'k. Let me find out on my own.
Well, time to get back to reading. There's nothing better than being in the middle of a tremendously enjoyable book glom....
What are you up to this fine holiday weekend?
Labels: ramblings