Thursday, August 27, 2009:
I first noticed this author when Katiebabs
reviewed
her book Renegade, and have been curious about her ever since. As I mentioned earlier, I had been lucky enough to meet Sarah in June, and she was so sweet. And kind enough to grant me an interview.

S~ So Sarah, how long have you been writing? Is this something you've always done or did you pursue it later in life, after raising a family?
I started writing only a few years back. I completed two manuscripts, signed up for RWA Nationals in Dallas and was lucky to meet Hilary Sares from Kensington. She bought them both. The first one, Renegade, came out in June. Book 2, as yet unnamed, will be released in July 2010. (Yay! News we like to hear *g*)

S~ Which authors have inspired you to write? Who are some of your past and current favorites?
I read a wide variety, from classics to mainstream to textbooks. Inspiration comes to me in bits, so I guess I am the summation of my experiences.

S~ How has it been to have your first book, Renegade, out in release? What has been the reception, and does it match or differ from your own expectations?
Seeing Renegade on the shelves still catches me off guard. I feel lucky that it is there and hope that I can continue to write stories people will enjoy. (Oh, you do!)

S~ What do you consider the most difficult part of writing? How do you make it a little easier?
Staring at the blank page. I make it easier knowing that it is something all writer's go through. I work until I meet my goal of the day, whatever that is.

S~ How long have you been reading romance? How has the genre changed in your eyes?
I started reading romance as a kid with fairy tales, complete with Happily Ever After. Each new writer brings something new, bringing new ideas, stories and journeys. If there has been change, it has been in the increase in choices as the genre grows and flourishes.

S~ What are some things we won't see in a Sarah Parr novel?
My core story is one where you have a hero and heroine who are both strong in their own rights. Each is very capable but together, they create something greater. As a new writer, I cannot really say what you won't see, but you will see variations on that theme.

S~ Paranormals are the hot thing these days. Do you see yourself branching out, or are you quite happy staying with the historical genre?
I will always write historicals but I enjoy all kinds of stories so you never know.

S~ How do people react when you tell them you write romance? Have you ever had to deal with some pretty strange comments?
Jimmy Buffett says, 'If we weren't all crazy we would go insane' – starting with me. I have a quirky sense of humor so I love the strange comments! (Great attitude!)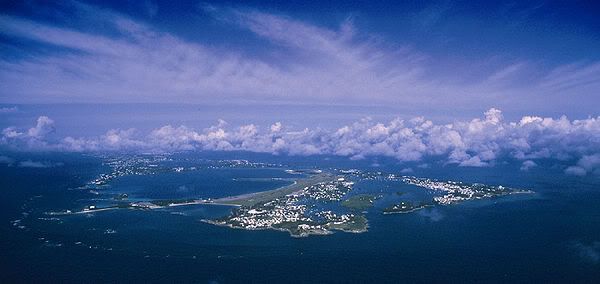 S~ Your bio states that you're well traveled. Have you been to the locations you write about? What are some of your favorite destinations?
I've been very lucky and have traveled tensively – lived in Europe for a year, Bermuda a year, and worked for a cruise line in sales. It gave the chance to travel all around the Europe, the Mediterranean, Russia, the Caribbean and United States. As a student of history, I armchair travel as well. My favorite destinations are places with rich stories.

S~ What is your typical day of writing like?
With a family to look after and boarding stables to run, I write when I can, blocks when I can find them, evenings where possible. In all, if I added it up, I would average around six hours a day towards writing.

S ~ I see your next release is set to be a sequel to Renegade. Can you tell us more about it, and when we can expect to see it on the shelves?

My next book is due in July 2010 and is a tied stand alone. It takes place over 30 years later and the hero is the son of Jonathon and Jaline – Warrick. Jonathon and Jaline are seen in cameos. (Ooooh, can't wait!)

S~ Now I always like to ask a few questions and find out what an author is like outside of their writing life. What are some of the ways you like to relax?
I ride dressage and cook gourmet. When I travel, I collect cookbooks from the places I visit.

S ~ Coffee, wine, chocolate? What's your idea of a good meal?
Dark chocolate – preferably 70%, an aged Portuguese tawny port, Coffee – dark roast or espresso. A good meal includes atmosphere such as at Ray's Boathouse in Seattle, Le Bouchon de Grove in Coconut Grove, Lorelei on the water in Islamorada and Tugra in the Ciragen Palace Istanbul. Some of my best meals have included pizza on the deck of a cruise ship. When at home, I like recipes
that are a challenge. Right now I am playing with Japanese cuisine.
Ray's Boathouse
S ~ Hotties are very important here at my blog. Who is your idea of eye candy? What kind of man do you find sexy and could you give us some (many) examples?
Hotties – David Boreanaz,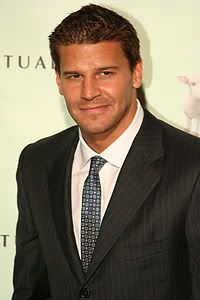 Yannick Bisson, George Clooney, Orlando Bloom, Brad Pitt, Antonio Banderas, Pierce Brosnan, Colin Firth, Richard Gere, Keanu Reeves, Matthew McConaughey, Brendon Fraser, Harrison Ford, Sam Eliot, Johnny Depp, Patrick Dempsey...

S~ Who is someone you admire, whether a writer or someone outside the business? Why do they inspire you?
I have several mentors, people who have stepped outside their own success to help me. Too personal to name, they have taught me gratitude, sacrifice and giving back to others despite their journeys towards success. I owe them much and try to give back in return whenever I can.

S~ What books are you currently reading? Any book you cannot wait to get your hands on?

I average about a book a day. Right now I am working through the wonderful titles I picked up at RWA Nationals along with research books for my 2010 release.

S~ What has been some of the best advice you've gotten about writing?

Keep to the story.

S~ What goals have you set for yourself?

To keep improving my craft, to continue to write no matter what.

S~ Do you find it difficult to write those juicy love scenes or do you just let the characters come out to play?

Finding the right words so that the characters can express their story isn't easy, but that is true in all scenes.

S~ Other than the RWA literacy signing, any plans to attend any booksignings in 2009? (Come to Chicago!!)

Not at this time, although if anyone would like an autographed copy, I have bookplates I can personalize. Send me a request, a SASE envelope to Sarah Parr PO Box 464 Pittsford, NY 14534 USA and I will sign one and include a bookmark for your collection.

S~ Any last words? Thoughts on the genre? Some exciting news you'd like to share?

S~ Sarah, thank you so much for taking the time to chat with me :) Faithful followers *g*, stay tuned tomorrow to

win a copy of Renegade

for your very own. And keep in mind comments/questions left here will also be counted towards an entry in the contest.
As always, thanx for stopping by!
Labels: author interviews, Sarah Parr