Saturday, July 19, 2008: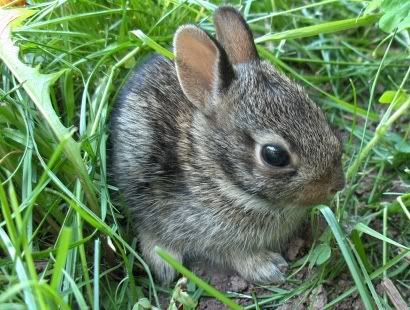 It's been a year since gorgeous little
Hannah
has been gone, and today, like many other days, she's in my thoughts. Yesterday when I was leaving work (after ending up staying an hour and a half late because of system problems) and walking out to my car, I saw not one but three(!) baby bunnies. They were just so cute and hoppy, and they reminded me in my moment of exhaustion that life was so beautiful and precious. Thank you Hannah for all you've taught me.
Love and prayers to Rach, Brien and Lily.
Labels: Hannah, remembering