Friday, July 11, 2008: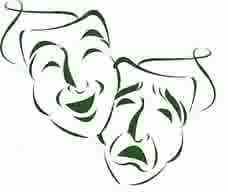 I'm a bad friend. I'll admit it. I don't have much patience when it comes to certain things, and it's hard for me to be supportive in the middle of these circumstances. Horrible. I told you so. I'm not even going to make excuses. I have none. But as a bad friend I have a little dilemma and I want to know what you think and maybe you could direct to the "better friend" path. I'd appreciate it quite a lot.
I mentioned the other day my friend L who recently broke things off with her FWB. What I didn't say is that she's been driving me absolutely batshit crazy about it...damn, it's 8pm and there's the phone. I'm not picking up. Every night for the last week we've been on the phone 2+ hours (did I mention I hate talking on the phone?) going over "the conversation" that happened last Wednesday. Now, they'd been hooking up for the last SEVEN years, which is a loooong time to carry on this type of situation, yet according to her, they supposedly became friends along the way. Fine. Whatever. Still, the rules of the game never changed: he was not looking for anything permanent with L. It was all about sex.
So when he tells her he has now a girlfriend and can't "see" her anymore, L was not happy. What made it worse was that she knows the woman he's now dating, and it turns out she had introduced them years ago and planted the whole FWB thing in both their minds. Twisted, but again, whatever. Anyhow, L was devastated, and feels totally betrayed by this woman. Now, I don't think she has much of a case as a FWB, but she feels she does, so I'm biting my tongue on that technicality. Some things aren't worth debating.
Now stick with me here, because I have a question. It's not whether she has a legitimate argument, or whether FWB relationships should have an expiration date, or even whether FWBs are a good idea in the first place. What I want to know is this: if L and FWB were actually dating, and he starts messing around with another woman, and I know about it, is it my duty as a friend to tell her? (No I had no idea about the other woman, and I don't even know the FWB, just so you know).
Now if it were me, and I'm dating some guy and L finds out he's seeing another woman behind my back, I would want her to tell me, no question. I would want someone I trusted to look out for me, because if I find out she knew all along, I'm going to be pretty upset, and probably feel betrayed. But some of my other friends said they wouldn't do it. It's the whole "shoot the messenger" thing that would keep them quiet. Instead of being mad at the guy, the woman is going to be mad at the person/people who told her about his cheating ways. I guess I kinda understand that, but not completely. I just know I wouldn't want to be in the dark and then one day have it blow up in my face. Maybe it's a revenge thing, as in "let's re-enact the Carrie Underwood song" here, I don't know, but as far as I'm concerned, ignorance is not always bliss.
So that's what I want to know: do you tell or don't you?
I know it's a little off-track the whole FWB topic, but the question came up and it got me thinking about what would I do if I am in a position where I know something that could hurt a friend, would I do it? Would you?
Labels: friendship, honesty