Friday, May 23, 2008: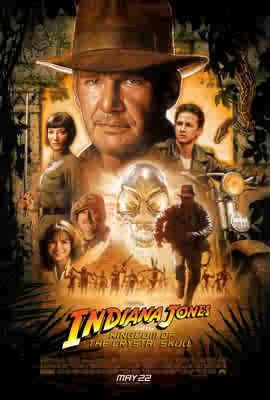 In 1957, Indiana Jones is thrust back in action, venturing into the jungles of South America in a race against Soviet agents to find the mystical Crystal Skull.
Hated this movie.
HATED
it. It's tainted the whole legend for me now. (Okay, maybe only a little. The first three rocked). If only I could get those 2 precious hours of time back...sigh...