Tuesday, August 17, 2010: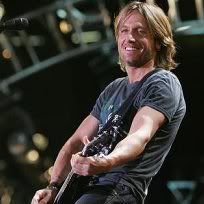 I gotta admit that I had a fantasic weekend! I wish they all could be this fun. But if they were, we probably wouldn't appreciate them as much, now would we?
First, I took Friday off to drive the 3 hours and 42 minutes Mapquest says it takes to get to Indianapolis, which I'm fairly used to since it's the same way I take to Cincinnati every June. I both love and hate the drive. I hate it because traffic out of Chicago, especially on a Friday, just sucks. And I have to get there like yesterday. I'm sure I've said it before, but I am one of those crazy drivers that tailgates and races past you if you get in my way. Sorry dude, but you asked for it. So yeah, I shaved about 1/2 hour off my time. Could have been more, but those damn semi trucks are EVOL.
Anyway, once I got there, I met Barb there at the hotel, and we learned what other "big" event was going on in town. A little thing called Fur Con, or more specifically, the Indy Fur Con. This seems to be at least an annual event, and it's, well, rather different. I asked a group of them what exactly it was all about, and one of them said it's about being people with animal (anthropomorphic) characteristics. It seems rather tame, considering that they were parading around the hotel, quite literally had a parade on Saturday in the lobby, however several people confirmed it's also considered a sex fetish, and there were times they would sit in clusters and pet each other. Yes, in public. I don't know what to make of it all, other than to say it was rather bizarre. I'm all for people living their own lives, but some of this might be a little too open in public. o_O Still, it was cute when they would pose with the kids, just like they were at Disney or something. That was sweet.
But the big attraction of my weekend was KEITH URBAN! Now I've been a fan for years, but this was the first time going to one of his concerts. For the price we paid, I figured we'd see him being about the size of a speck of sand, but they weren't bad seats at all. Row 37 in the stands, dead center. Not too shabby. It was at the Indiana state fair, and it was HOT. I was dripping, that's how humid and crowded we all were. Yet I was there with my pals Barb, LuAnn, Dianne Daphne and Deb, and we survived. And you know what, that's okay. Because Keith put on one HELL of a show. He was fantastic. Loved every minute of it. And I especially got a kick out of how he'd have us sing some silly verse and just start laughing because we'd do it. He was like a little kid. So cute :) He did "talk" to Nicole, who supposedly was on the sidelines, but we didn't actually see her. That would have been cool. I do like them together.
He didn't play my favorite song, "Once In a Lifetime (Love)", but the rest were outstanding. And his band is extremely talented as well, with at least two of them able to belt out a tune. I can't wait to go see him again. I'm not normally big on getting t-shirts at concerts, but I went and got me a Keith t-shirt. Just couldn't help myself LOL.
Do you have the fever?
Labels: ramblings, Terrible fever