Tuesday, July 27, 2010:
I've known the tres cool Rowena for many years, since probably a little before I first started blogging, in '05 or '06. I adore this girl for her incredible enthusiasm, her mutual love of Sam Starrett (sigh...), for introducing me to the wonder that is Julie James, and her amusing way with words - when she really loves something, it rocks her socks. I'm glad to have this chance to introduce her to all of you now. She's awesome :)
Stacy: Feel free to tell us about yourself: name, background, etc. Are you a reader/blogger/writer?
'Ello! My name is Rowena and I'm an avid reader from Southern California . I'm an Administrative Assistant and a single Mom. I spend a lot of my time either reading or blogging and attending my daughter's basketball games. I'm a huge fan of the Los Angeles Lakers (woo hoo, National Champs again!) and I love short walks on the beach and frolicking in the meadows. LOL, just kidding (not really). I'm a reader and a blogger and I love it.
Do you have a blog? What is the name/link and how would you describe your blog?
For my romance novel loving friends, you can find me blogging at
Book Binge
.

For my YA fiction loving friends, you can find me blogging over at
The Book Scoop
.

My personal blog is over at
Everyday Wena
.

Yeah, I know that I have a lot of time on my hands…what?

What book(s) are you currently reading? Would you recommend it?

Right now, I'm finishing up The Hunger Games by Suzanne Collins and Finding Perfect by Susan Mallery. Both books are frickin' great!

What is your most anticipated soon to be released book?

I think it's got to be Misguided Angel by Melissa De La Cruz and the next Julie James book. I'm an avid fan of Julie James and I'm totally anxious for her next book. Julie, if you're reading this, WRITE FASTER! =P [I AGREE!]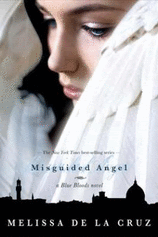 What's playing nonstop on your iPod rotation right now?

I'm listening to a lot of Glee songs right now. Rachel and Shelby's version of Pokerface by Lady Gaga is the most listened to song on my computer right now. Yeah, I can sing all the oohs and the ahhs right along with them, I've listened to it so much. Finn and Rachel's version of Faithfully by Journey is the bomb and I like to belt it out along with them while I'm driving home on the freeway from work.

What are your favorite places to visit online?

Hmm, this is hard because I'm always online doing different things.

In no particular order, you could find me on the following sites numerous times throughout the day.

-

Netflix

- I just finished watching Seasons 1 & 2 of Dexter and I watched those Instantly on my laptop and on my TV. That show is so addicting. It disturbs me with how much I adore Dexter though.

-

Google Reader

- This is the best way for me to catch up with all of my favorite blogs and I'm on it multiple times throughout the day.

-

Twitter

- You'll find me on Twitter more often then I should be. I just can't help myself.

-

Good Reads

- This isn't blocked for me at work so I take full advantage of that. There's something about seeing my entire library online…it never fails to bring a smile to my face.

-

Blogger

- It's pretty sad how often I'm on Blogger. At work, at home, I'm always writing up posts. It's a sickness.

What are some of your favorite things: beverage? food? t.v. show?

My favorite beverage is: Snapple Peach Tea. I'm cranky if I don't have this at least three times a week. So good.


My favorite food? I like all kinds of food but my favorite right now is my friend Foti's Pulled Pork Sandwiches. He made them for dinner the other day and my mouth is still watering from how outrageously good it was. He made his BBQ sauce from scratch too and it made the entire sandwich so much better. I loved it so much that I went back the next day and had more for lunch, haha.
My favorite TV Show? I watch a lot of TV and my favorites are:
Glee, Fringe, Vampire Diaries
,
Drop Dead Diva, The Unit
(even though it's no more, *sigh*),
Friday Night Lights, Life Unexpected
,
Cougartown, White Collars
and right now,
Dexter
. Hmm, that's a lot of favorites but I can't choose just one. I love them all.
Which hottie out there is to die for?
I'm still on a World Cup high and so my favorite hotties are:
Benny Feilhaber
[Dirty & sweaty - I like ;) ]
Carlos Bocanegra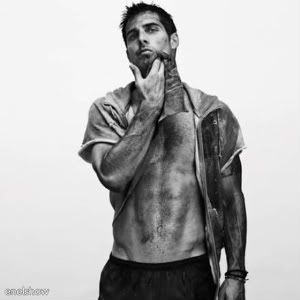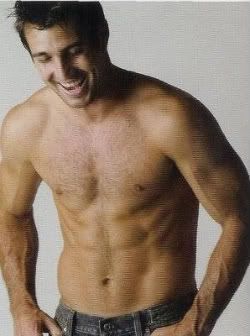 David Beckham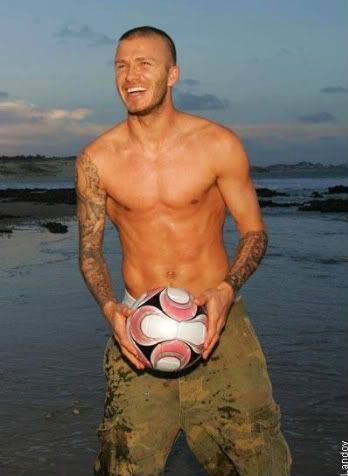 It's all about the soccer hotties for me.

Favorite restaurant?

My favorite restaurant is Ra, it's a sushi place here in Torrance, CA. They have such good sushi over there and I absolutely love it!

What is your idea of a romantic gesture from your sweetie?

I'm single so I'm not sure how to answer this but I'm going to try. I'm not a big fan of big romantic gestures but the little things will always get me. Remembering a book that I wanted to read and getting that for me, reading my blog and finding out that I want my own edible arrangements and getting me one. Those kinds of things make me oh so appreciative.

What would people be surprised to learn about you? Anything you'd like to add?


People are surprised when they find out that I listen to and enjoy country music. I guess I don't look the type but I do like country music…very much. They're also surprised when I tell them that I'm Mormon. That's not good but *sigh* it's the truth.

Thanks so much for having me on your blog sweetie, this was such a treat!

Smoochies, Rowena! LOVED having you here, and I think it's cool that you love country music - I do too :) And anyone who has a strong faith has my admiration. It's good to believe in something that matters deeply to you. It gives us something to build on. Thank you, Ro, for being here :)
Labels: online friends, spotlight