Monday, July 26, 2010: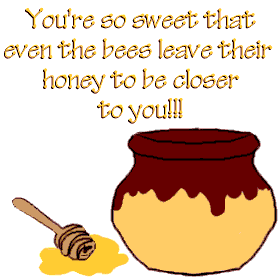 I have a mini rant I'd like to get off my chest. I thought I'd let it go earlier this week, but after speaking with my coworkers about it, I found out they felt the same way I did, and I was curious to know how other people react to this kind of thing in their workplace.
Recently our offices received our monthly survey results on how we're doing in the area of customer satisfaction, which tends to rate heavily on our performance evaluations. Fortunately, the office I work at is doing quite well, but one of our local counterparts did not achieve a high enough score - they fell short of the expected result. Without making excuses, admittedly, let's face it, times are tough economically and there's a lot of competition out there, and my colleagues also work at one of the busiest, most understaffed locations we operate.
But what was rather appalling, at least to me, is that the manager of that office wrote a rather bitter email to her group, criticizing their behavior (unwarranted!) and holding them all accountable for the results. Granted, it does make sense to say that these employees directly impact these results, however the way she went about to chastise her team was rather demoralizing and patronizing. She sounded much like a disapproving parent disciplining her misbehaving child, though you can't really say there was any misbehaving going on by the employees.
I don't know about you, but this type of criticism has never proven to be very effective, in my personal experience. Instead of encouraging people to work harder and produce more positive results, I find it tends to do the exact opposite. In my case, I freeze up, shut down, stress out, make more mistakes, and feel rather resentful of this type of treatment. And I certainly cannot respond any person - boss, friend, colleague - who uses it as a tool to produce desired results.
So I'm curious: how do you respond to this type of
managing style?
Do you think it serves a purpose?
Why or why not?