Friday, July 10, 2009:
Seems like life has just been a little more stressful than usual, yet at the same time, I can't find anything to hold my interest for those moments of downtime. I'm so glad I'm going on vacation next week. Originally I had planned to go to RWA, but decided against it. The main reason being my RWA roomie isn't going this year, so I didn't want to go through the trouble of finding another roommate, and I've been to D.C. several times in the last year, and though it's a wonderful city, I just needed a break. I will miss not being there this year, and seeing all the lovelies I know in blogland who will be attending. I was hoping to finally meet KristieJ , along with several others. Instead I will be catching up on reading, which is definitely a good thing :)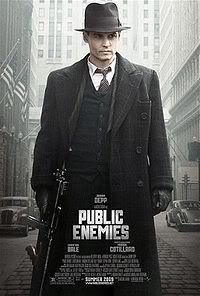 If all goes well, I'll get out of the office 2 hours early today (woo hoo!) and I plan to meet up with a friend and go see "Public Enemies". To be honest, the trailer didn't appeal to me, as much as I adore looking @ Johnny Depp, but she doesn't want to see "Star Trek", so this was the next best option. I do want to see "Sister's Keeper", but it looks sad, and I don't want sad today.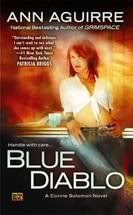 Still reading "Blue Diablo". Just haven't found a lot of time to just relax and read. It's good, and the more I read, the more I like, though I will admit I'm not loving Chance as much as I'd hoped to. But he still has time to win me over.
I think I'm just reeeeally tired. And hungry. That makes me cranky and hard to please. But next week will be laden with naps and lots of eating when I'm not reading, so there is that to look forward to.
Any exciting plans for your weekend?
Going to RWA?
Labels: ramblings