Tuesday, July 07, 2009: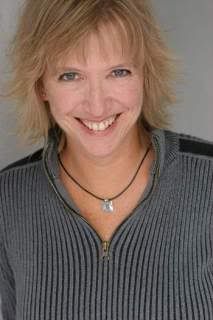 Continuing my spotlight, it should be no surprise that for the letter "B", I went with one of my all-time favorite authors:
Suzanne Brockmann
. For anyone who visits my blog on any kind of regular basis, you already know I go on and on about Brockmann. No apologies. I love her books and right now she's the only author whose books I will run out on release day to get in hardcover. The only one. That's how much I love her books.
Not that they've all been perfect. Sometimes she's veered away from writing about the characters I want to read about and throws in something to make me more impatient for the next Sam & Alyssa story or the continuation of Jules' and Robin's relationship. But always, always I find myself emotionally engaged in her stories. I might get frustrated and mad and cry like a baby, but I'll take that over a "meh" book anyday.

Definitely one off my keeper shelf. I think there are a few of her books I don't actually have, and I'm actually okay with that. I have all the Troubleshooters and the TD&D books, so I'm not going to make myself crazy over it.
Like Ann Aguirre, I also had the pleasure of meeting Suz. It was several years ago when she came to a library signing in my area. So down to earth and friendly that I eventually forgot to be nervous. I think it was only the 2nd time I'd met an author (the first being Diana Gabaldon) and the first time I went by myself, so waiting in line I was doubly nervous. But no worries. Suz was great about it. Must be used to us fangirls *g* I don't remember all that was said, but I remember walking away thinking what a genuinely nice person she was. Along for the ride was her husband, author
Ed Gaffney
, and best friend Eric, and they were collecting donations and goods for the troops. All in all, it was a very good day :)
Are you a Brockmann fan?
Which book or storyline is your favorite?