Monday, July 06, 2009:
I was already a huge fan of Julia Quinn's work even before I heard the rave reviews for her latest release, so of course I absolutely had to buy it, and I did. At Walgreen's of all places. I read it in a day, which is pretty good for me lately, and well. Yeah. It was okay. Not the happy, sigh-worthy book I had heard it was, but just okay. I liked Harry. I liked Olivia. I really liked Sebastian, Harry's cousin, who will be getting his own book, which is good to know. But I found this story to be rather mediocre.
Now I don't mind that JQ's books aren't littered with page after page of sex scenes. In fact the sparkling dialogue more than makes up for it, usually. This time around I wasn't feeling it. I think mostly because part of the plot basically ran off the road, which is okay, but when it got back on track, it just lost it's edge for me. I liked "Mr. Cavendish, I Presume" more than this one, and I know several readers who were disappointed in that one, but it had more sparkle for me than this one did. Still, not anywhere near writing JQ off just yet.
I started watching this over the weekend, and I'm half-way through. It's sad that there's only what, 12 episodes and only 2 seasons. It's quite enjoyable in a creepy, eerie way. And I love the theme music. Reminds me just a little of the carnivals and circuses I went to as a kid. I like Ben and Sofie. And I can't wait to see the rest of the season, but also I'll be sad to see it end. Jeez, I'm such a sap.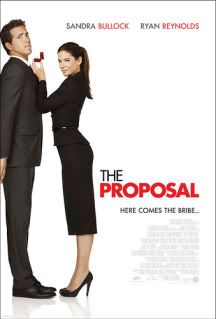 I went in not expecting miracles, so it's no surprise that I did enjoy the movie, but it's not one I'll be buying for my collection. Love Sandra, like Ryan, they are cute together, but where the heck was Ryan's nekkid butt? You barely see anything of Ryan's, and that was one of the reasons I wanted to see this movie! Shallow perhaps, but come on. The guy's got a great body, so why hide it???
As far as I'm concerned, he's still no J.D. Jameson (from Julie James' "Practice Makes Perfect") but he's dishy in his own way. I guess I will always see him as the smart ass character from "Two Guys, A Girl, and a Pizza Place" (later changed to just "Two Guys and A Girl". Nathan Fillion was in that show too), and just not cute enough to be J.D. Sorry to those who think he's all that. I just think he's "kinda that".
Whatcha reading, watching, working on?
Labels: hottie, Julia Quinn, television