Monday, July 20, 2009: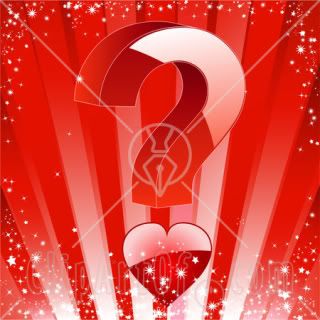 The other day, I was watching season 1 of "Gilmore Girls", and it was the episode where Dean tells Rory he loves her for the first time, and she totally freezes up on him. Because she didn't know how to react and didn't say the words back to him, it essentially lead to their breakup. Rory doesn't tell her mother why they broke up, only that they did. Somewhere along the lines Rory and Lorelai have a conversation about being able to say "I love you" to someone because of how she grew up, and Lorelai didn't want to raise a daughter who couldn't say the words to someone.
I found that particularly interesting. See, I'm a more reserved person, and I don't find it easy to say, but when I do say it, I want to mean it. Oh yeah, sometimes there's those instances when someone does you a huge favor, and I'll say "Oh my God I love you" as a way of expressing my gratitude. But when it comes to those people who are really important - friends, family, significant others - I want to be able to say it, especially because I truly mean it. And it's hard for me, and I'll admit, that kinda bothers me. I have a friend who always tells people she loves them. I wish I could be like that. But at the same time, I don't want to say it just to say it either.
I guess the same rule would also apply to the words "I hate you", which I've said numerous times in jest(?) when I'm uber jealous *g* But really, these 3 words are also very powerful, and very hurtful, and probably should never be said. Funnily enough, I find them rather easy to say. Huh. And I know I've said them and probably even meant them at the time. (Though rarely shown, I do have quite the nasty temper and don't hold back when in one of my rages. But that's a story for another time LOL).
How about you, do you have a hard time saying "I love you"?
What other words/phrases shouldn't be said unless you really mean them?