Sunday, July 19, 2009:
Like many Americans, and okay, millions of people around the world, I do have a bit of a thing for those Harry Potter movies. So far I've only read the first book, so I feel a little bit out of the loop. I've now gone to see HP6 twice, and understand it a little bit better, yet it's still prompted me to start the series, so that's what I'm doing. I haven't gotten very far, but it has me reminiscing about the flying car. Oh those were the days. This movie is pretty good, though sadness does ensue. For those of you who've either seen the movie or read the books, you know why. I think I was more sad the 2nd time around than the first. A pretty good installment, I must say. And I do think I want a vanishing cabinet.
I was kinda hoping to see a few previews of Harry, Ron and Hermione as kids, just to see how much they've changed, but maybe that'll happen in the last movie? Being the romance reader that I am, I wantd more Ron and Hermione, though in this last movie, I wanted to smack both of them. Hermione pining for Ron? I think it should be the other way around. And Ron as clueless as you can get? I'm really hoping for a grand gesture in the last movie(s), but please don't tell me. I'm going to agonize over the books now.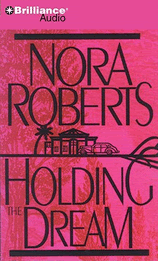 Kati
had talked about this book awhile ago, and my copy literally fell off the shelf one day so I figured the forces were telling me I should do a re-read, and so I did. The Dream trilogy is my favorite of hers, and this is my absolute installment in the series. Kate is so stubbornly independent and proud, yet also caring and tender-hearted. I loved that she was matched with a man who wasn't intimidated by her abrasiveness, and found her incredibly attractive. In fact he even notes how he's never been so attracted to a woman's brain before, and I thought that was one of the sexiest things I've personally never had a man say to me *g*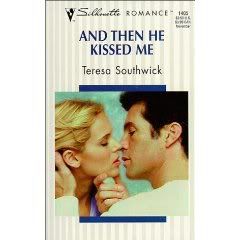 I love this category. Okay I'll admit that it's not particularly sharp and snappy, and the dialogue is a little too PG for my tastes, but I have always found it rather endearing. Abby and Nick are good friends, in fact after Abby's parents died when she was 18, leaving her with a younger sister to raise, Nick stepped in and gave Abby a job and a shoulder to lean on. This developed into a strong friendship over the years. Now Abby is dealing with a teenaged sister who feels that Abby is smothering her, and Abby struggles with letting go. Nick sympathizes with both, knowing the reason behind Abby's fear, but also understanding that Sarah needs a chance to spread her wings and experience all the things a 16-year-old girl should get to experience. While Abby deals with her rebellious sister, her and Nick grow closer, until it soon becomes apparent that they are falling in love. Only Abby won't admit it, and she instead pushes Nick away. Now Nick has to convince the woman he loves that he's not going anywhere, and it's worth taking a chance on love. Sigh. Very sweet.
Now on to more Harry Potter, BtVS, and S.J. Day.....
Labels: Harry Potter, Nora