Wednesday, September 03, 2008:
...and in with the new...
*
Some of you may know I've been thinking about getting my hair cut for awhile now, and unlike the whole tattoo thing, this time I actually went ahead and did the deed. Here are the "before" and "after" results: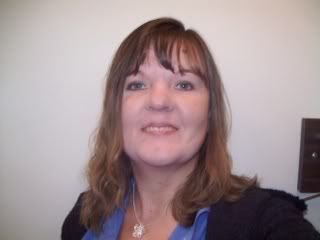 With sweater.
Why am I smiling? It's long and dull and just hangs there. Boring.
*
Without sweater.
Not much difference here, but I took several pictures and figured I'd better use 'em.
And yes, I took all these pictures myself, mostly at work, in my
blue uniform.
*
The waves don't look bad here, but of course this is an exception. De-tangling in the mornings
was a major pain in the ass.
*
Wow, I actually kinda like this picture. Of course this is after I've already made the decision to chop it all off. Could I be having second thoughts...
*
No, no, it's time to go. It'll grow back. Eventually. The old look was bringing me down. I
feel better already....
*
Several inches later...shiny and manageable. I'm liking the look, but not the morning routine.
Short hair is work!
*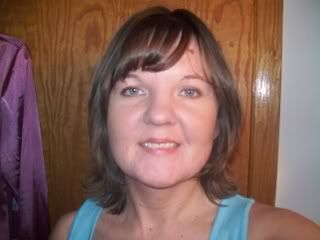 Hey, look at me, I'm actually kinda cute here. Who knew?
Already my new look is having a positive effect.
Look out, world.
*
My Verdict: No regrets.
*
So, what do you think?
Labels: me