Monday, October 04, 2010: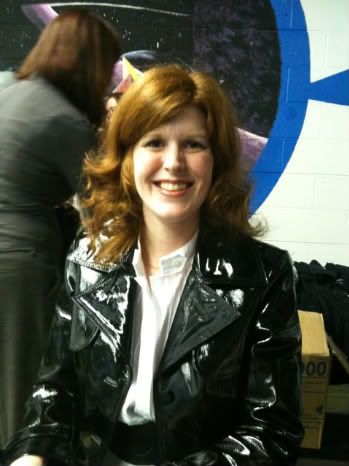 Well this weekend I got to do something fun: meet a debut author from Chicago. Her name is Joelle Charbonneau, and she writes mysteries. Her first book, SKATING AROUND THE LAW, is set in a small town, and of course, around a roller rink. It sounds like a really fun series.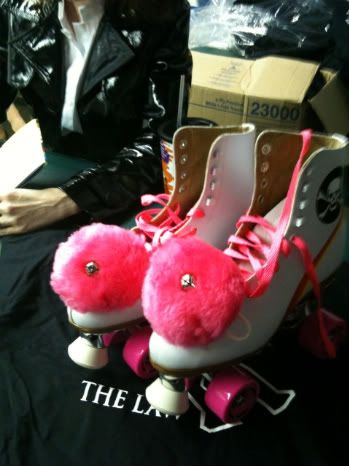 Joelle actually had this signing at a roller rink, which was a cool idea considering the setting of the book. It was fun for me since it was close by, and also because I saw many people I knew who attended the signing. 1 person bought 15 copies! Nothing like the support of family and friends to make an event successful.
And before you ask, no, I did not get out on there on skates. I am uncoordinated on the best of days, but I wasn't feeling too good on Saturday. But many people were there, enjoying themselves. It looked like a lot of fun.
I'm really looking forward to sitting down one day soon with this book and enjoying a good mystery, which admittedly I don't read too often these days. Sounds like a refreshing change of pace. Joelle, is was so lovely meeting you :)
Labels: booksignings, Joelle Charbonneau