Tuesday, September 28, 2010: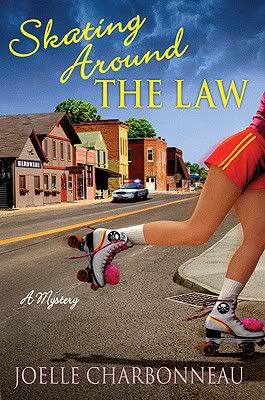 Rebecca Robbins is a woman on a mission--to sell the roller rink she inherited in her rural hometown and get back to her life in Chicago. Fast. What she didn't count on was discovering a dead body head-first in a rink toilet. Now Rebecca is stuck in a small town where her former neighbors think she's a city slicker who doesn't belong, relying on a police department that's better at gardening than solving crimes. With the help of a handsome veterinarian, a former circus camel, and her scarily frisky grandfather, Rebecca must discover the identity of the murderer before she becomes the next victim.
Joelle Charbonneau is a Chicagoland author, and this is her debut novel. I am SO getting this! Sounds highly entertaining, and I love a bit of a mystery. Can't wait.
Congrats Joelle on your debut :)
Labels: Joelle Charbonneau, new release