Friday, August 20, 2010:
me, my cousin Mary, my sister Sina & my niece Maraea


It's Losa time! God, this girl is a total sweetheart (and look at all that gorgeous hair!), and I'm excited to have her as my guest today. I love her enthusiasm for books and her darling George *g* And it sounds like she is following her heart and doing what she loves to do. So awesome. Twitter has introduced me to some of the coolest people on the planet. Here is one now....
Feel free to tell us about yourself: name, background, ets. Are you a reader/blogger/writer?

Hello Stacy! Thank you so much for having me hun! You are very sweet and are an absolute gem! It's great to meet, know & learn alot about others through your blog!
My name is Losa. I have a Samoan background. Born in New Zealand, I've lived most of my life in Australia & this is where I call home now. I love it here! I come from a family of 6. I work with my sister as a Cook/Kitchen Hand/Waitress at a Retirement Village for the elderly. I've always had a passion for working in the kitchen & working with the elderly. So to combine the two & to work with my sister is a dream job for me. My interests include reading, writing, eating, cooking, movies, going out to dinner, shopping, travelling, Twitter, but most of all, hanging out with my family & friends :-)

Do you have a blog? What is the name/link and how would you describe your blog?

I dont have a blog as of yet. Im still working on one. But you can find me on Goodreads too. However I do love to blog hop & see what others are blogging, reading, writing, etc. Everyone is different & unique so I love to read up on them & what they have to say :-)
I am currently reading "Taste of passion" by Brenda Jackson. Its a hot love story about a woman, brokenhearted from a previous relationship who has moved back to her hometown, get her life back on track by creating her own business & start up a hot & passionate love affair with a sexy cowboy she somewhat had feelings for years ago, and to rediscover just what they've been missing out on. (They have alot of catching up to do! *wink*) So if you love hot sexy cowboys like me I highly recommend it! I have also just started reading "Something naughty something nice" by Kimberly Raye. And with a title like that it's definitely a hot & sexy read! *wink*

What is your most anticipated soon to be released book?
My anticipated soon to be released book is definitely "Lover Unleashed" by J. R. Ward. As a huge BDB fan I cant wait to get my hands on this one! Also "Invincible" by Sherrilyn Kenyon. I love the Dark Hunters & cant wait to read more about Nick & see what else what happens. Also I anticipate any new releases from Cheyenne McCray & Karen Kelly. They're my two other favourite authors whom I love with a passion. I highly recommend them!

What's playing nonstop on your iPod rotation right now?
I love a variety of music so I have an open ear for all kinds. Some of my favourites are 2pac, UB40, Dr Hook, Bone Thugs & Harmony, Linkin Park, Nickelback & New Edition. I also love 70's classics (like Boney M, Doobie Brothers), 80's pop (Five Star, New Kids On The Block), 90's Dance/RnB/Rap (Snap, Technotronics, TLC, Jodeci, Snoop Doggy Dogg, Nelly) My ears are always open to any kind of music!

What are your favourite places to visit online?
My favourite places to visit online are of course: Twitter! I luv all the Twitter peeps! [We love you too1] It's great to meet & chat with all of them! Also Goodreads. I love meeting/chatting with other readers & seeing what everyone is reading & also seeing their book reviews & book discussions.

What are some of your favourite things: beverage? food? t.v. show? last good movie you saw?

Beverage: Coffee/Iced Coffee/Coke - I definitely have an addiction to these! And Grey Goose to chill for a relaxing drink. Thanks to V for advertising that throughout the BDB, he made me curious to try it & I love it!
Food: I love eating & Im open to try all kinds of foods! I especially love my sisters cooking. Shes an amazing cook & can create a miracle out of food!
I also love pizza & chocolate. Definitely another addiction for me!
Being true to my Samoan roots, I love Samoan food like taro, green bananas & yams in coconut cream, coconut buns, corned beef, chop suey, etc. It all takes me back to the islands!

Tv show: I absolutely love "The Office!" Michael Scott & the gang always crack me up! Sometimes I pop this on when I need cheering up & need a good laugh! I also love watching "Tabitha's Salon Takeover" & "Pineapple Dance Studios". Very entertaining stuff!
Last good movie I saw: The last good movie I saw was Toy Story 3. Im a kid at heart & this movie was amazing! There were some emotional parts in the film where it tugged at my heart & I found myself in tears. It was a very happy & heartwarming movie. I highly recommend it!
Which hottie out there is to die for?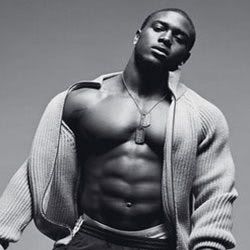 There are definitely alot of hotties out there. I've always had a thing for 2pac. I adore him. Also Reggie Bush. His abs & smile take my breath away..lol - But you can't say hotties without mentioning of course, my ultimate favourite bbf's: Asheron, Vishous, Zsadist, Zack & Mace. All hotties in my opinion!

Favourite restaurant?

I don't have a favourite restaurant as I love going out to different places & trying different foods with my sister, brother & niece. But of course, nothing beats a home cooked meal to enjoy with your family at home.

What is your idea of a romantic gesture from your sweetie?
Well unfortunately I don't have a sweetie to share any romantic gestures with, however if I did, cooking me a nice, quiet romantic dinner would be heaven! But for me, my idea of a romantic gesture to my sweetie, I would love to bake some home baked goodies, visit him & surprise him like Little Red Riding Hood! Sweet surprises are always best! *wink*

What would people be surprised to learn about you?

About me, people would be surprised to learn that although I can be shy & quiet at times, if you get to know me I can be the biggest idiot ever..lol - I love to laugh & enjoy making people laugh & smile. I have an open mind & open heart to everyone & everything. I believe that everyone should be given a chance. We all have our own opinions. We're all unique & special in our own way. Thats what makes us want to get to know each other! Let's share the love people! *big beautiful hugs*

Thank you once again Stacy for having me! Its been an absolute blast & I've enjoyed every minute of it! *big hugs*

I don't know about you, but I know want to hop on a plane and Australia even more than ever. And right now I have such a taste for Samoan food....
Thank you Losa, for visiting today and sharing your interesting corner of the world. It was a treat having you here :) I'm glad I was able to "share" you with everyone that visits. Have a great weekend!

Labels: online friends, spotlight