Monday, August 23, 2010: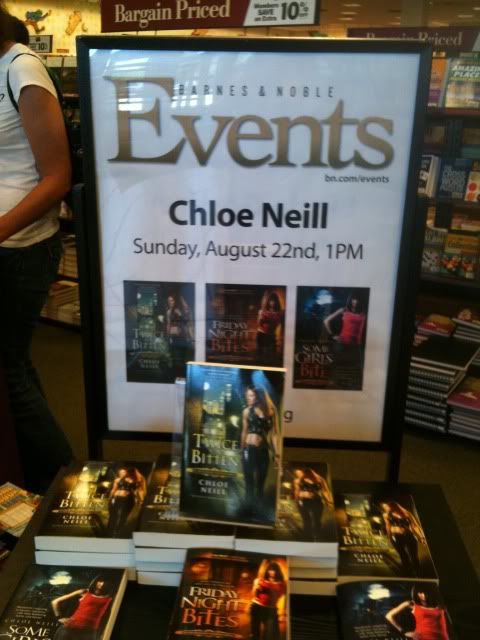 Once again I would like to thank the booksigning gods for being fortunate to live in an area where I can attend these awesome signings. The cool and always interesting Chloe Neill was in Wisconsin this past weekend, and I definitely made it a point of going to at least one of them.
Chloe brought the THB, but unfortunately he wasn't talking. Thought maybe we could bribe him for some dirt, but he held strong. Not that we really tried very hard. I'm sure it's overwhelming to be surrounded by a bunch of (mostly) women gushing over the superior skills of Ethan and the smokin' hotness of Catcher. Not that THB has anything to worry about *g*
And though she didn't dish much dirt about the Chicagoland Vampires, Chloe did give us interesting tidbits about how she writes and reassuring us again that she's contacted for 3 more books, for a total of 7! So thrilled to hear this.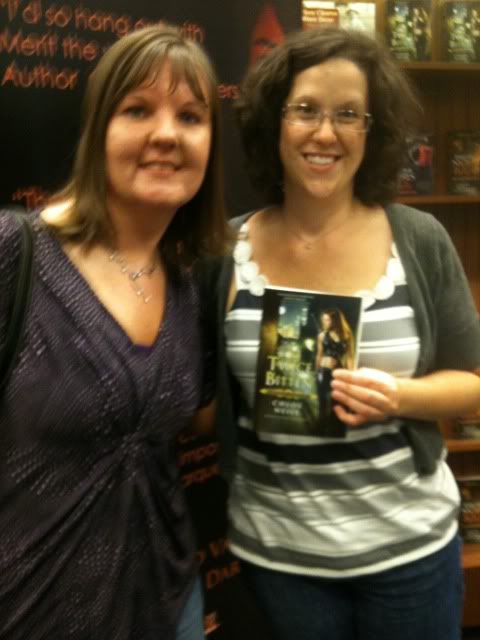 Me & Chloe
(I'm always a blur LOL)
For those of you who don't know, Chloe also writes a YA paranormal series called "The Dark Elite", and
Hexbound
, book 2 is scheduled for a January 2011 release.
Thank you Chloe, for a fun booksigning, and I hope that one day we can get you to a signing in Chicago, where you belong!


Labels: booksignings, Chloe Neill