Thursday, June 10, 2010:
Aaaaaand I'm back, chatting with talented paranormal author Joss Ware/Colleen Gleason to talk more about books, writing, and who may have been the inspiration for some of her most popular characters: Victoria, Max & Sebastian from the Gardella series :)
S~ Did you always read/write romance or did it come to you later? Do you remember the first romance you'd ever read?

C/J: I have always read and written romance. It's my first love, and even when I read in other genres, I always choose books that have strong romantic elements or subplots.

First romance I ever read was probably the Little House on the Prairie book THESE HAPPY GOLDEN YEARS. ;-) Another of the first ones was STEP TO THE MUSIC by Phyllis A. Whitney.

But my very first romance romance novels were my aunt's Harlequin Presents romances I swiped from her my freshman year of high school.

S~ One of my favorite things about your books, especially now in the Awakening Heroes stories, is that your heroines are very smart and resourceful, yet not too proud to accept help when they need it. They use common sense, yet they aren't perfect. Do you have a favorite heroine, one that really pushed herself to the forefront and demanded to be heard?

C/J: I don't really have a favorite heroine (that's like picking a favorite child), but I confess that I had a lot of fun with Zoë. She's a trip! One of the most fun things about her is that she says whatever the hell she thinks, and in such style. I had fun thinking of all her curse words. [LOVED her!]

And here's a little known fact: when I first started writing the Envy books, the first book was going to be about Quent and Zoë. But about halfway into it, I realized that their story needed to be longer than one book (especially because of what Quent finds out about his father), so I had to stop and start over with them so I would have time to tell their story properly, and that's how Elliott and Jade came to take center stage.

S~ One of my most favorite things about the Gardella series is that you built the relationship arc over 5 books. I loved that we get to watch the relationship progress over an extended period of time instead of a different romance per book because in the end, we got the HEA. What was the fan reaction to that? Do you foresee this similar relationship-building happening in future books?

C/J: Thank you. I'm glad it worked for you!

As much as I love romance, with the happy endings tying everything up, I also feel like sometimes the story I want to tell (ie, the relationship) is going to take longer than one book. Also, I feel as if, as an author, I can take more chances, push the envelope a little more, if I know I don't have to wrap things up at the end of one book. That means I can let the story run longer and deeper.

Also, especially in regards to the Gardellas, there was a character progression and growth that Victoria had to go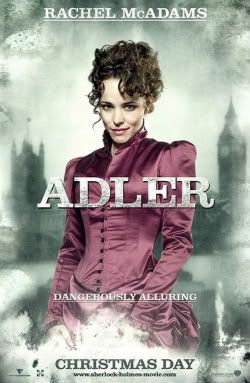 through before she realized who she was, and who she wanted to be with—and that's something we all have to go through in our lives. Often, there are other lovers on the way, or relationships that start, stall, end, restart, and so on. It's life.

I definitely see that happening in my other books—I love being able to do that, and I appreciate editors who see that vision and let me. With the Envy books and my new historical vampire series for MIRA, readers will find not only a happy ending for one couple in each book, but also over-arching romances that will take several books to resolve (eg, Quent and Zoë).

S~ Are you someone that uses images of celebrities to represent your characters, or do you see them as being those elusive images that exists only in your head? Who would have been your inspiration for Victoria, Max and Sebastian?

C/J: I don't really use celebrity images specifically for characters (at least, when I'm writing them) (although I confess I don't mind getting inspiration *ahem* from some of the pictures of celebrities)….but I do have thoughts about Victoria, Max, Sebastian, and others from the Gardellas in a "dream cast" for a movie—and it's changed over the years.

I loved Rachel McAdams as Irene Adler in Sherlock Holmes, so she's my new favorite for Victoria. And Max is and will probably always be Clive Owen (even though RDJ would also work.). And Sebastian…he's a tough one—there are so many options. Sean Bean, a little blonder and younger, maybe. Isabella Rosselini or Judi Dench for Aunt Eustacia. A much younger Nic Cage as Rockley, or maybe Ben Affleck. Joan Cusack for Verbena. Nicole Kidman for Lillith.

There's a whole website devoted to this sort of "casting"—I think it's called dreamcasting.com. And people have also done YouTube videos, casting the Gardellas too. Pretty fun to see other people's concepts!

S~ Do you spend a lot of time working on promo ideas for your stories? What have you found to be the most effective ways to spread the word about your books?

C/J: My background is sales and marketing, so that sort of thing comes easy to me. Sometimes too easy, as I can get
distracted and spend too much time doing it. I love guest-blogging and interviews like this. I also love to meet fans—whether it be at conferences, conventions or signings. I also spend a lot (too much?) time on Facebook. I don't blog anymore, but use Facebook instead.

And in fact, I do a great workshop for writers about promotion and marketing—called "Not Your Same-Old, Same-Old Promotion Workshop" that has been extremely well-received at conferences or workshops.

S~ I cannot wait for book 4 in the Awakening Heroes series, and I'm curious to find out the answers to some questions about what's been going on. What can you share about the 4th book? Is there a title for it yet?

C/J: The fourth book, NIGHT BETRAYED, will be Theo's book. You haven't met the heroine yet (her name is Selena), and pretty much all of the story takes place away from Envy—so it's like a satellite, if you will. However, you'll get a good insight into Theo and Lou's relationship, and also some more information about elements of the world and, in particular, the zombies!

Oh, and Theo's heroine….she's a cougar. ;-)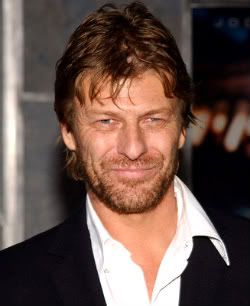 S~ How do you feel about the trend out there to have a supernatural being end up in all the literary classics we grew up with: for example, Pride & Prejudice & Zombies?

C/J: Um…not crazy about it. [Me either!]

S~ Do you see yourself ever writing straight-up contemporary, or is that something that doesn't appeal to you?

C/J: I think in order for a straight-up contemporary to work, there has to be some element of it that makes it stand out—humor in particular (which is why romantic comedies are so popular), or a suspense element or mystery element.

I don't consider myself a particularly humorous writer, and although I love romantic suspense or mystery, all of my efforts in those arenas have, sadly, not been right for the market. (This was before I wrote the Gardellas, so maybe with a new perspective I might try again…)

Short answer: I don't know if I could successfully pull one off without having a chase or fight scene or some other mystery!

*****
Thank you all for stopping by. And please be sure to stop by tomorrow for part 3 of my interview.