Thursday, June 10, 2010: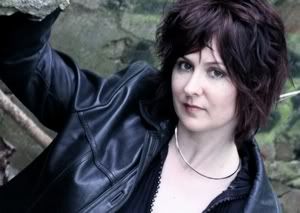 I first met Colleen Gleason (aka Joss Ware) in the fall of 2008, when she came to an informal meet & greet in the Chicagoland area. Right from the start, I instantly liked her. She's the type of person who is fun to chat with, makes sure to include everyone in the conversation, and has a wonderfully vivid imagination. Colleen is just completely awesome.
Since then, I've devoured her Gardella series, and now that she's created a new pen name, Joss Ware, I've become equally enamored with this creative, unique universe she's built for us to play in (though it's nice to know we can go home at any time LOL).
When Colleen/Joss agreed to let me interview her, I was thrilled. She's definitely one of the most fascinating authors out there, and I always want to know what she's working on. Plus, if you follow her on Facebook, you know she can turn a simple visit to the coffee shop into the most fun experience.
So here we go, this is my time with the rockin' Colleen Gleason/Joss Ware force of nature....
S~ You first came on the scene with your delightful Gardella vampire series, under the name Colleen Gleason. Any plans to have more Gardella stories, perhaps a spinoff? (I always liked the idea of a modern-day storyline set in the U.S.)

C/J: I would like to do more Gardellas in the future, if it makes sense. Obviously, as those who have read the Victoria series know, there is an opportunity for future books based on how that series ends. I'd also love to do a mini-series about one of Victoria's predecessors (who are mentioned in the other books--Catherine or Rosamunde).

But right now, I'm really busy with the Joss Ware series and also a new historical vampire series coming in 2011 from MIRA that I literally don't know when I'd get to another Gardella.

S~ I love the idea that the brilliant Joss Whedon inspired your Ware pen name, and what an inspiration he was for the Gardella series. What other writers have inspired your work?

C/J: I've always loved Barbara Michaels/Elizabeth Peters for her combination of romance and suspense/paranormal--in particular, her mastery of subtlety. I think that's why the love triangle in the Gardella series (and hopefully the one that is beginning to evolve in the Joss Ware series) seemed to be so successful with readers.


S~ I am completely taken by the world of Envy, and how you've created it. How many books do you see writing about it?

C/J: Well, as of right now, I'm contracted through book 6, which I'm delighted about. I feel as though I could write more than 6, but I had originally planned for only 6...so it depends on the publisher and how I feel after the last book. I certainly am comfortable with expanding the "world" and characters and the storyline...there's so much I could do with it!

At the same time, like the Gardellas, I don't want to get into a situation where I feel as if the series has played itself out and is simply being continued for the sake of continuation. I feel like I ended the Gardellas in the right place--before it jumped the shark, so to speak. With the Envy books, there is a larger cast of characters, so I feel as if I could go further without getting into that potential rut.

S~ When you have a few minutes of free time, what do you find yourself reading: books similar to the genre you're writing in or something completely differerent? What are you reading right now?

C/J: I must confess that I rarely read in my genre. It's just a "thing" about me. I prefer to be blissfully ignorant of the other worlds and mythoses (is that a word?) in my genre so that I know that anything I do comes from my brain and isn't the result of leakage or influence from other works.

I like to read mysteries, historical romance, and contemporaries. Right now I'm reading Nora's SAVOR THE MOMENT. I just finished Kylie Brant's WAKING DEAD, and plan to read something by Liz Carlyle next.

S~ You also have written some erotic takes on classic tales under the name Colette Gale. Any upcoming stories you can share with us? What inspired you to write about these particular stories?

I wrote three books as Colette Gale, and I loved every single one of them because they were TOUGH to write. When I write erotica, I like to have lots of erotic scenes in them--pretty much in every chapter--or I feel like as a reader, if it's labeled erotica, that I've been cheated. :-)

The first book is the story of The Phantom of the Opera, based on the Webber play/movie--and explains why Christine didn't end up with the Phantom. (At least, in the movie. In my book, she does.)

The second book I did was MASTER, which is an erotic version of The Count of Monte Cristo. That book, unlike Phantom, follows Dumas's original story quite faithfully--but tells it from the perspective of Mercedes and Dantes, and all the things that happened behind the scenes. (wink, wink) Only the ending is different, because I couldn't stomach Dantes going off with Haydee, who was a girl half his age.

And the latest book came out in May of 2009, and it's for those who loved the BBC Robin Hood (before the horrible ending of Season Two). It's called BOUND BY HONOR and it develops the love triangle between Robin Hood, Nottingham and Maid Marian.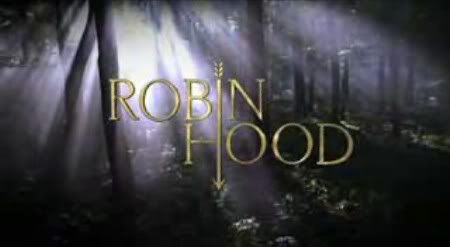 At their cores, all three of the Gale books are love stories--but they are stories whose romantic development is told chiefly through sex scenes. I love them all, but I don't have any plans to write a fourth one. They are a *lot* of work for me!

S~ What are the challenges in writing that keep you motivated? What do you love most about the writing process?

C/J: The things I love most about the writing process is starting a new project (oh, joy!!) and typing THE END at the end of it. LOL. The process for me is usually push and pull...sometimes it flows really well, and sometimes it's like yanking teeth.

But the thing I love about the process is getting into characters' heads, learning about new things, and torturing my heroes. Love to torture my heroes.

Motivation comes from the simple fact that there is no other job in the world I'd rather be doing, so in order to keep this one, I have to actually do it!

S~ What's the most interesting type of research you've ever done for a story? Have you ever visited any of the locations that you've written about?

C/J: I've never been to Italy, despite the fact that one and a half Gardella books take place there (but I am finally getting the chance to go in October!), but I've been to the UK. I've also been to Las Vegas for the Envy books.

As far as interesting research…one of the things that I found fascinating was when I was doing research for the third Gardella book, The Bleeding Dusk. There's a "Door of Alchemy" in the book, and I learned about this actual portal when I was looking into interesting facts about 19th century Rome. The door as it's portrayed in Dusk is an actual piece of architecture, and except for the vampire aspect, its legend and description are true

S~ What might people be surprised to learn about you?

C/J: That I don't read vampire novels. ;-)

S~ What are some of the things you are passionate about?

C/J: Food. Reading. Politics (but let's not go there here). My children and husband.

S~ Do you tend to play music when you write? Does it change based on what story you're writing? What should people be listening to right now?

C/J: I do play music while I'm writing; often to drown out whatever's going on around me. I write quite often in public places, and when I do that, I usually wear foam earplugs and put my headset on over them, and then play music.

I listen to a lot of things over and over so that it tends to become more like white noise. I like the Harry Potter soundtracks for that, and I also listen to some chant-like music as well. Sometimes I do listen to rock and roll or pop, but not very often. I'm not really listening as much as creating white noise.

*****
So that is just a taste of my time spent with C/J. Part 2 will be up later today, and I'll finish the interview tomorrow morning. This will be topped off with a contest to win the first 3 Awakening Heroes books! Be warned, it's a bit more of a challenge, but nothing you guys can't handle :)
Labels: author interviews, Colleen Gleason, Joss Ware