Sunday, November 01, 2009:
Congrats Crystal! Please send your snail mail addy to me at trelainastarblazer @ yahoo dot com and I'll get that mailed out to you :)
Here is the list of those who participated. Thank you all for stopping by.

1.4. CrystalGB
2.16. Barbara
3.3. host
4.15. Minna
5.9. joder
6.2. Susi Sunshine
7.1. RK Charron
8.8. Armenia
9.10. Estella
10.12. Smokinhotbooks
11.11. Razlover
12.14. donnas
13.13. Mandi
14.6. Emmanuelle
15.7. chey
16.5. Cecile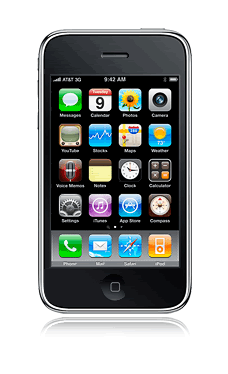 And in other news, I went and got me a phone. FINALLY decided to quit hmming and hawing, so after work on Friday, I headed over to AT&T and let myself to approached by a nice young man named Javier, who showed me some fancy phones, like the Impression that Kati got and also the Solstice, but I really wanted to check out the iPhone just to see how it felt to use, so we made our way over to the really pretty phone near the front of the store.
One of Kati's issues with the iPhone was about the difficulty using it with long fingernails, because the iPhone is heat sensitive whereas something like the Impression is more touch sensitive. Right now my nails are shorter, but I'm growing them out. However I preferred the way the iPhone operated, and I had no problems typing with it, and Javier had one and was showing me all the stuff he had on his phone, most of which involved his daughter, which was so sweet. I must have talked to him for about 45 minutes to an hour. He never pressured me, and I think that's what helped me decide to get the phone. I'm sure that's his selling technique, but hey, it worked, and I'm so very happy with my new phone that I don't care how he got the sale. I got a purple case for it, too *g*
So yes, I might be indecisive, but eventually I make a decision, and one without regret. I'm so proud of myself!
How about you: have you made a big decision
lately? Were you happy with the results?