Thursday, June 04, 2009:
5th Annual
from Lori Foster, Dianne Castell, Linda Keller
Friday, June 5 — Sunday, June 7, 2009
Saturday, June 6th, 2:00 to 4:00Book signing,
OPEN TO THE PUBLIC
Inside the Marriott6189 Mulhauser RoadWest Chester, OH 45069-4842
I'm off to Lori Foster's event, and I thought I'd have the time (okay, make the time is more like it) to finish up some posts to publish while I'm away, but well, I didn't. I did decided to bring my laptop, but I'm not making any promises that I'll be posting this weekend. It's all good intentions on my part, and we know how that goes.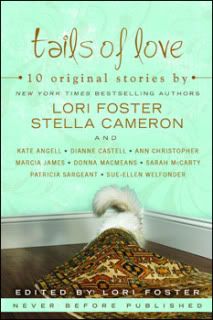 So have a great weekend everyone, and if I don't post here or swing by your blog, I'll be back Sunday or Monday. Take care :)
Labels: fun, reader/author get-together