Thursday, July 05, 2007: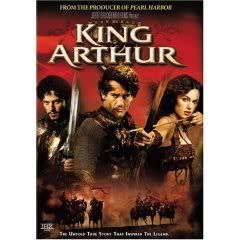 When this movie first came out in theatres (was it 'o3 or 04?) and discovered the divine Clive Owen (and company), I admit to having gone and seen it more than once. More than twice. And I bought the DVD, which I watched yesterday, for the very first time, if you can believe it. I just love me some rugged, heroic men who fight for a cause greater than their own, even if sometimes it is with a bit of reluctance. After all, they may be willing to die for it, but that doesn't mean they are ready to be vanquished so easily.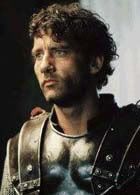 As I mentioned, this is where I first "met" the delectable Clive Owen, who does the part of King Arthur justice in a way few ever have. He's not mystical nor magical, but a man who believes in God and a free world where people can live in peace. This is the cause he has chosen to fight for, even if it wasn't his choice to fight to begin with. After 15 grueling years of fighting, his own freedom, and that of his men, is within reach. Except, of course, they have to go on one last mission, and if they succeed, freedom is finally, FINALLY, guaranteed.
Yet this is their most dangerous assignment yet, and death is almost a certainty. Arthur is resigned to this last fight, and his men grudgingly follow him, including his closest friend Lancelot, loyal to their leader because at least he has never lied to them. Many of them have never known anything but fighting and killing, and have nothing else to hold onto. The life of a soldier is all they have ever known, or can even remember. While they dream of freedom, they are not quite sure what that looks like.
Along the way, they find an imprisoned Guinevere, who is rotting away in an underground prison for her sins - being a Briton who fights against Rome. Arthur is drawn to her, probably never coming across a person as strong in their convictions as hinself. Just as Lancelot is not the pure, heavenly knight of legend, Guinevere is not the pampered maiden surrounded by her adoring followers, but a fighter. We see her fascination with Lancelot because they are so similar, yet it is Arthur who wins her heart.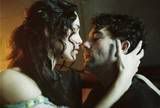 I love the Legend of King Arthur, the idea of Merlin, the concept of the Round Table. I've always been fascinated by it, and this very earthy, bloody version does little to detract from that feeling. The promise of it is still the same, and there is the added bonus of all those hot knights: Arthur, Lancelot, Tristan, Gawain, Galahad, even hot-headed, lusty Bors. There are those moments of cheese, when you wonder how the actors could keep a straight face as they recited some of those corny lines, but the actors, especially Clive Owen, don't overplay their roles, and Arthur comes across as a man torn in his beliefs and the loyalty to his own men.
I liked the warrior princess and the less-than-saintly Lancelot, who is Arthur's best friend. I enjoyed that Bors had 11 (!) children, that Tristan was a master tracker with the mannerisms of a samurai. I loved Clive's intense hazel eyes. In this movie, he epitomizes the rugged, earthy hero that appeals to me on so many levels. He has the longer, tousled hair, the serious convictions, the sensual mouth, the confidence of a soldier who knows he is magnificent yet not too arrogant to kneel before God. My only regret: no shirtless scene. That just seemed so wrong.
Thanx to
MaryKate
for talking up her movie "LadyHawke", which is another classic I adored, and which inspired this blog post today. 'ppreciate it, MK :)
So you you have a favorite medieval movie?
What makes it so appealing?
Who is your favorite knight?
Labels: Clive Owen, King Arthur