Monday, June 26, 2006: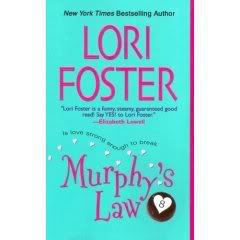 Ashley has not had an easy life, but you won't find her crying about what she doesn't have. No, this woman has goals, and she's not afraid of a little hard work, or lack of sleep, in order to make them happen. After all, God granted her with plenty of energy and determination, and blessed her with May, the best friend Ashley could ever have imagined. Now her attraction to Murphy, as well as a persistent danger, threaten to wreck all of her carefully laid plans. But sometimes fate has other ideas, and sometimes those new plans are exactly what you need....
Quinton is the perfect complement to our prickly heroine: strong, self-assured, with an old-fashioned work ethic and an abiding love for children that endears him to his lady. Murphy may have grown up with all the privileges Ashley was forced to do without, but he does not believe he is entitled to a free ride. Instead he gives back, again and again, and there is no greater joy than in helping others reach their full potential. The lovely and fascinating Ashley does not fall right into his arms, which intrigues him, but it's her own work ethic and generous heart that has him falling head over heels in love. Life will never be boring with his little endearing tyrant -and Murphy just has to convince Ashley of this, which he will do with pleasure.
The exchanges between the two are amusing and invigorating, and Ms. Foster has a way of writing hot love scenes that are lush, romantic, and sexy in the way they enfold, yet not too explicit or overpowering for the story. Physical intimacy between two consenting and mature adults is something to be embraced, not something to be embarrassed about and certainly not anything to be ashamed of, and in a Foster story that is exactly what you can expect: earthy, passionate scenes that show how being responsible and considerate of your partner can be very sexy and fulfilling. Turn up those fans, readers!
So another gold star for you, Lori, for writing this touching story from the heart. It sure touched mine, and as always, I eagerly await that next story...