Monday, June 14, 2010: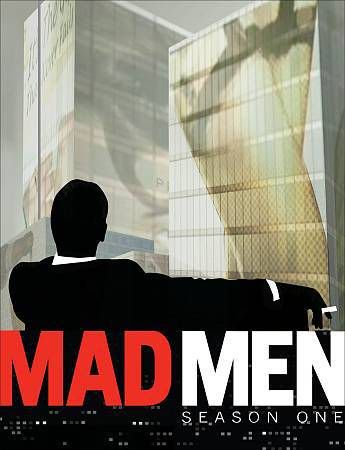 From Booksamillion.com:
Matthew Weiner, a writer and executive producer for THE SOPRANOS, may have set this series in the picture-perfect 1960s, but his characters are just as scheming as the mobsters on his last show. MAD MEN begins in 1960 on Manhattan's Madison Avenue at the fictional ad agency of Sterling Cooper.
Creative director Don Draper (Jon Hamm) rules the halls of his company and the hearts of every woman he meets, while his wife, Betty (January Jones), struggles to be the perfect mate and mother in a suburb upstate. But just as in the world of advertising, Don may not be all that he appears.
In MAD MEN, the glass ceiling is dangerously low, and sexism reigns in a way that may shock modern viewers. But this isn't the prim '60s of THE DICK VAN DYKE SHOW; Weiner's characters seduce, smoke, and swig with abandon--often within the walls of Sterling Cooper. MAD MEN takes equal parts substance and style to create an addictive cocktail that fully earned its freshman season wins at the Golden Globes for Best Dramatic Series and Best Actor in a Drama.

I've heard about this show for ages, but it didn't really make a real blip on my radar until probably within the last 6 months. I'd hear rumblings about the incredibly sexy Jon Hamm, or see interviews with the gorgeous Christina Hendricks (Joan), and be really curious about the show. Eventually it ended up in the Q.
So guess what I did this weekend? Spent the majority of it watching season 1 of Mad Men. And I loved it. Yes, there's drama, intrigue, sexiness, and lots of fun. But hidden underneath all that, not too far below the surface, is despair, desperation, longing, and lots of secrets. This is the era my parents grew up in, and I could picture my mother especially fitting into this world. She'd probably be a cross between Joan and Peggy LOL.
It's interesting to see Don Draper trying to have the domestic life with his wife and children yet not finding that enough so he looks outside his marriage. Of course we know he's got major secrets driving him, so part of his drive to lose himself in whatever comes his way may be his guilt over those secrets. And as a woman in the 21st century, watching his wife Betty pretty much turn a blind eye and keep quiet so she doesn't rock her precarious position is extremely frustrating. However she doesn't have a lot of options, and the one divorced woman in the neighborhood is pretty much looked upon as a pariah or a man-eating whore. Stigmas are alive and well in 1960's suburbia life.
Yet at the same time, I find myself empathizing with the characters, and seeing the restrictions they have to abide by every single day. Everyone must appear buttoned-up and polished, though drinking and smoking throughout the workday is not only accepted, it's encouraged. It's okay for the girls to have fun, but if she gets into trouble, everyone turns their back. So it's a twisted concept, yet that's how things are back then. Not to say that every household was like that, but I'm sure way more than we imagined there to be.
The one thing that drove me nuts though was that the Special Features option on the DVD tended to give spoilers. There were features on each disc, so I'd find out things that were going to happen later in the season, and it was irritating. Of course I could have waited to watch them, but, well, I didn't. Well, it's too late now. Anyway, I'm seriously anxious for season 2!
Are you a fan of Mad Men?
If not, you should be!
Labels: television