Friday, March 05, 2010: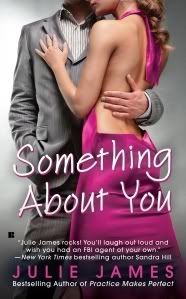 A fabulous group of romance authors will be in Chicago on March 13! Don't miss your chance to meet acclaimed authors Julie James, Beth Kery, Shiloh Walker and Joss Ware.

"We'll all be signing at the following date and time, so come on out and meet us!"

Barnes & Noble
Webster Place
1441 West Webster Avenue
Chicago, IL 60614
773-871-3610
March 13th, 3:00-5:00 pm

And if you can't make it in person, you still have a chance to win signed copies and a $40 gift card to Barnes & Noble!

Please visit Julie's SITE for information on the book signing and information on how you can help spread the word and have a chance at the signed books and $40 GC to Barnes and Noble!!

*****
I am so there!!!
Labels: booksignings, contest