Thursday, February 25, 2010: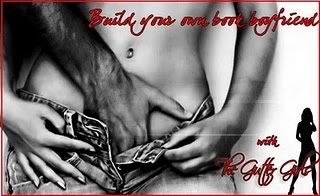 Okay, I've been tagged. But this time I'm okay with that because this is a really fun one. And can I just tell you how much I love this blog button? Let's just say I wouldn't mind being in her situation right about now ;)
******
We all have our favourite book boyfriends and now you have the chance to create one just for yourself and your fantasies! How do you play? Fill out the quiz below, post a picture of a sexy man and tag five (5) other book addicts to do the same. Don't forget to pop to their blogs as let them know they have been tagged! Once tagged... you have to do the same, grab the button, answer the questions, and keep it rolling! But don't forget the picture of the sexy man! It doesn't have to match your fantasy man, just a little eye candy for the rest of us... heheheee!"- The Gutter Girls-

I've been tagged by:
Peace Love & Pat


*Hair Color & Style

As I've gotten older, I've noticed I don't care for long hair on guys anymore. I like it shorter, but not too short, dark and slightly curly so I can run my fingers through it and hold on tight ;)

*Eye Color & Facial Features

chocolate brown eyes; cleft chin; a bit of scruff; slightly full, sensual lips and tanned skin

*Height & Body Type

Preferrably around 6 feet tall, lean but not skinny, muscular but not bodybuilder type. Perhaps like this?)

*Visible Age

I would say anywhere between 30-40 years old

*Bangability (kinky/bi/size)

Definitely has to have some kinkiness, but not be a total freak. Not so big it's obscene but he has to have a good sized package and the appropriate level of talent to go with it

*Human or Other

As long as the sexxin' is in human form, I'm good with either. Someone strong, with a decent amount of endurance and some supernatural abilities couldn't hurt.

*Paranormal Skills

I would love it if he could fly, and was exceptionally strong

*Interests

He likes to keep in shape but isn't obsessive about it. Loves to work with his hands so perhaps he builds things. Has an adventurous side by not a death wish. Has a sarcastic sense of humor and love t.v. shows/movies that reflect that. Loves music, especially country and rock. Loves to read and cook.

*Special Skills

Good with his hands ;) Can operate any type of machinery - fly a plane, helicopter,etc.


I'm thinking he might look something like...
Alex O'Loughlin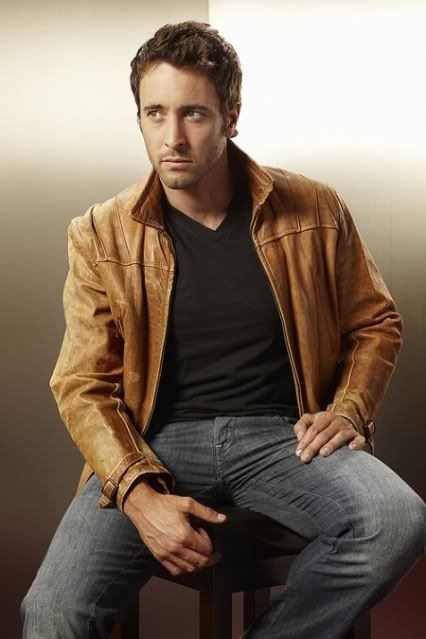 Tagged: ANYONE who wants to do it ;)

Labels: Alex O'Loughlin, hottie