Thursday, September 06, 2007:
Okay. It's been awhile since I've really put much thought or effort into one of my favorite obsessions, but recently I've discovered that my Nathan Kamp fixation is alive and well. Thanx to
Michelle Buonfiglio
, who asked if I was still crushin' on the guy (uh, yeah), I decided it was time to post an updated version of some of my favorite book covers. Can you believe it's been about 18 months since I last did that? Well, here are some updated highlights....
One of my favorite covers. I love his rugged features here - it's a very masculine portrait.
Oh with "master" in the title, who could resist? Not this wench....
Strong, muscular, gorgeous.
Anyone else feel the need to go swimming?
The Calling - one of my favorite bands. And Nathan can call me anytime....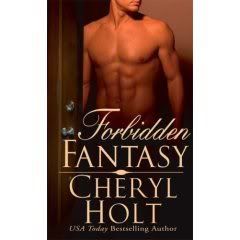 True, we don't see much of Nathan's face here, but I think what we can see is just fine ;)
Now if only Santa would bring me this for Christmas....
Usually not a fan of the heroine in the picture, so we'll just ignore her and concentrate on
That smile is too wicked to resist - I've love to know what he's up to....
Oh yes, there is definitely a passion for him....
Is his kiss wicked? I wouldn't mind knowing the answer to that.....
And here is my updated Amazon listmania list - well, there are currently 12(!) of them, some with only 20-25 covers, others up to 40, which adds up to....a hell of a lot of covers!
Enjoy ;)
Labels: cover models, Nathan Kamp, obsessions