Monday, May 14, 2007:
A lot of people throughout the world adore blonde icon Marilyn Monroe, and I do too, but I admit that I have always been more fascinated by Rita Hayworth. I think she was glamourous, beautiful and incredibly talented. The way she danced was just amazing, whether she was with Gene Kelly or Fred Astaire, or performing solo. There is just something so captivating about her and the era she came from, an air of mystery and glamour that we will never see again.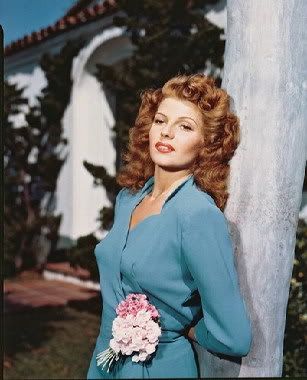 Margarita Carmen Dolores Cansino
Sadly, she led a rather troubled life, having been married several times. Rita definitely had her share of heartache. Later in life she suffered the ravages of Alzheimer's disease (Note: the Rita Hayworth Gala has raised more than $47 million since 1985). While she was breathtaking and sensual onscreen, she tended to be shy and reclusive in her personal life, which to me makes her a more intriguing personality and much more than just a pretty face.
Here's my small tribute to her...

"Rita Hayworth gave good face"
Vogue by Madonna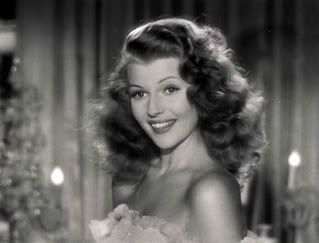 She once complained "Men go to bed with Gilda, but they wake up with me".
Even with her striking red hair, has anyone ever looked better in
black and white? I think not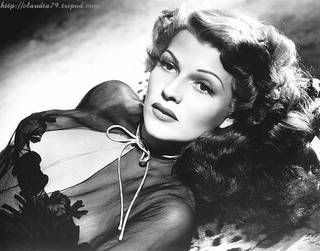 October 17, 1918 - May 14, 1987
Who's your favorite classic actress?
Favorite black & white movie?
Labels: goddess, Rita Hayworth