Thursday, May 03, 2007:
As I was doing research for Barb's post, I came across this picture of me from June '05 and realized that I don't really have a pic of me anywhere - I use avatars a lot.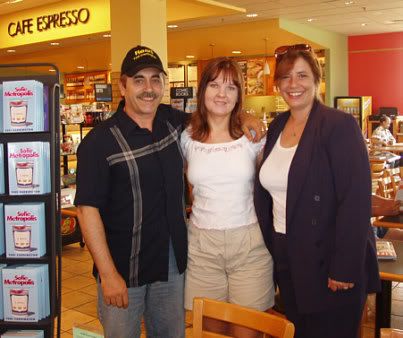 me with Tony & Lori (aka Tori Carrington)
Since it's not a horrible picture I thought what the heck, here I am. There are also a few from last June someone floating on my blog (from the Lori Foster event). I'm just not big on getting my photo taken. But this is reminding me that soon I'll be able to wear shorts, and I think this calls for shopping. Yeah, definitely.