Monday, April 05, 2010: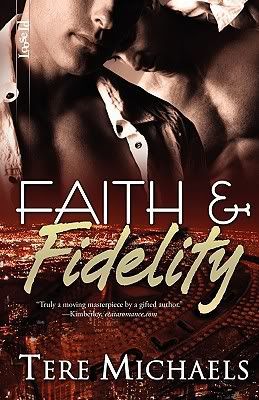 Today I'm VERY excited to be giving away a copy of a truly amazing love story (please see previous post for my review). And if you have not read this wonderful book yet, or if want to step outside your own comfort zone and read this m/m romance, I think you are in for a real treat.
Rules: contest is open to anyone who can receive mail. Contest will end Friday, April 9th at 7pm CST. Please DO NOT leave your email address in your response as the winner is responsible for contacting me within 7 days of announcement or another winner will be announced. All who participate must answer the contest question to be eligible. See, that's not so bad *g*
Question: "Faith & Fidelity" is one of the most romantic stories I've read in a long, long time. In the last few months, what would you say is the most romantic book you've read, and why?
**GOOD LUCK!**
Labels: contest