Monday, January 26, 2009: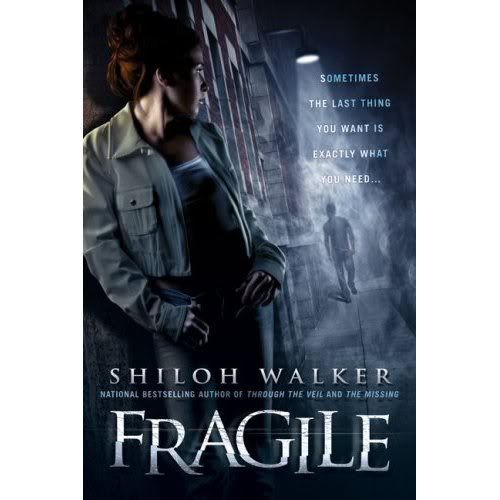 BATTLE SCARRED
Six years after trading in his combat gear for hospital scrubs, Luke Rafferty still hasn't found what he's been searching for: a normal life. At his job, Luke is faced with things just as heartbreaking as those on the battlefield, none more so than the abused children brought in by a pretty red-headed social worker.
HEARTBROKEN
For Devon Manning, being a social worker is a rewarding job, but also a constant reminder of her own troubled youth. Devon takes everything one day at a time—unable to form a relationship with anyone except the children she rescues.
A DESIRE TO HEAL…
When Luke meets Devon, he thinks he might have found what he's been looking for, but in order to get the life he wants, Luke has to break through Devon's emotional barriers and make her realize that his healing touch might be just the complication her life needs…
I got this one for a review over @ one of my favorite places, RNTV, and I'm posting my review here as well, though this one is going to be a bit different, as I'm writing this review totally from scratch.
Shiloh Walker has long been one of my favorite authors, especially for her paranormal Hunters series. She has one of the most distinctive voices out there, imho, and it sets her apart from so many others because it's immediately recognizable as her work. In today's world where we are saturated by so much of the same old, same old, I love reading stories that can easily be associated with a specific writer. For me, it adds an extra element of enjoyment to my reading.
"Fragile" is no different, except this time around Shiloh has concentrated more on the relationship and less on the paranormal elements. When we first meet Luke, he is a young boy who learns he has a brother. Quinn was taken from the family by his mother when they were just infants, and unlike Luke, he did not have a happy, safe childhood. Despite a rocky time of it, both Luke and Quinn go into Special Ops together as Rangers, and both see how extreme greed and power can bring out the ugliness in a person. When Luke is seriously injured during one of their missions, he decides he's had enough and chooses to leave the Rangers, and his brother, behind, and maybe have a shot at a normal life.
Six years later, Luke is on his way to finding it as an emergency room doctor in Kentucky. He loves the challenge, the adrenaline rush that he remembers from being a Ranger, and he loves that he can help people, though some days the job breaks his heart. But still, there's something missing, though he thinks he knows what it is. Everytime he sees social worker Devon Manning, his heart skips a beat, and maybe there's something to that. Something about her that might ease the ache in his soul.
Devon Manning knows from firsthand experience just how cruel and evil people can be to each other, and the worst offenders tend to target innocent children. When a guardian angel saves her from life of hell when she is just a teen, Devon turns her life around and decides the best way to thank that angel is to give back. So that's exactly what she does. By becoming a social worker and looking out for those innocent, helpless victims that can't save themselves, Devon becomes an advocate for the young children who need their own angel. Babies of prostitutes and junkies, teens beaten by their fathers, young girls raped by their stepfathers, Devon is their unsung hero.
Devon has crossed paths with Dr. Luke Rafferty many times when she's had to bring in her young charges to the emergency room, and each time she's aware of how gentle the doctor is with those kids, and how sexy he is to her. Frustrated by missed opportunities, Luke wants to ask the pretty social worker out, but the ER is not exactly conducive to romance. But luck, or a guardian angel of his own, seems to be on their side when they run into each other at a restaurant and Luke talks her into spending some time with him.
Devon is reluctant to pursue a relationship with Luke, especially after he makes an ass of himself, but she gives him another chance because no other man makes her feel the way he does: safe, protected, strong. Before too long Luke is falling in love and Devon is happier than she's ever been, finally finding someone she can come home to after an horrific day at the office that makes life a bit more bearable. But someone bent on revenge doesn't like to see the doctor and his pretty lady so happy, and now Devon has to worry about a stalker and Luke is afraid of losing the woman he loves...
My thoughts:
While I've always loved Shiloh's paranormals, I think she has just as much talent for writing romantic suspense. She doesn't shy away from pushing her characters to the edge, and I could feel my own adrenaline kicking in as I'm flipping through the pages.
But the main focus on this story is the developing romance between Luke and Devon. Both have painful secrets of their own, so it takes time for them to open up to each other and really trust where their relationship is going. Luke knows almost from the first that Devon is special, and is soon the most important thing in his life, and he's willing to take his time with her if it means she's willing to take a chance on him. When threatening things start happening to Devon, Luke is very protective, especially with his background, and this drives Devon a little nuts. He backs off a bit, because he knows he can't prevent her from living her life, and she respects that he cares for her very much and only wants to see her safe.
Luke loves Devon and would die to save her, but it scares him that he might not be able to be there when she needs him the most. He knows she's a fighter, a survivor, and this eases his fear somewhat, otherwise he'd drive himself crazy with what-ifs. I loved seeing this totally alpha guy having to pull back and let his woman do her thing, seeing how even if she's afraid he admires the guts she brings to the job everyday and the way she takes care of those kids.
Despite all of what Devon suffered when she was a child, she never uses it as an excuse to feel sorry for herself or to blame anyone else. Devon is a fighter, a woman with a huge heart, and though she has her issues with her past, she also has hope about her present and her future. I admired her very much; her integrity, her focus on the kids who needed her, her love for Luke. I loved that she took her time with him and didn't keep pushing him away. After awhile I get frustrated when a character becomes too self-sacrificing, but Devon decides to grab onto a happy life with both hands and give it all she's worth, and I give her a lot of credit for that.
The suspense angle, well you might see it coming and you might not see it coming. Well, maybe those a little more perceptive than me might see it all coming. It's tragic how utterly selfish people can be, and how they use the most irrational reasons to justify their cruel behavior, whether it's greed or entitlement or things just aren't going their way, there are always those people out there who blame the world for their problems instead of trying to find a way to solve them without hurting someone else. Life can be totally ufair, and more often than not, it sucks over and over. It's how we deal with it that makes a difference. The bad guys in this story are examples of what happens when you blame someone else, and let innocent people get hurt because of it.
I hope that Shiloh decides to write Quinn's story, because it's obvious that he has some heavy-duty secrets of his own, and I think it would be only fair if he finds a way out of the hell he's survived in for so long. What do you say Shiloh, can Quinn come out and play?
Anyway, go forth and read "Fragile". It's not a fluffy, flothy, funny romance, but there are moments that will definitely put a smile on your face. I know, because that's what happened to me.
Rating: ***** out of *****


Labels: reviews, Shiloh Walker