Tuesday, January 20, 2009: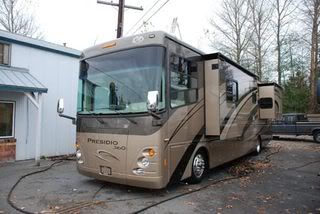 I spent part of last week and this weekend working the RV show in D.C. Of course the main event going on in our nation's capital was the inauguration of our 44th U.S. President, but people still found time to check out a show revolving around these moving houses. Because really, if you've got an extra $218,999 lying around, why not invest in an RV. Don't you think?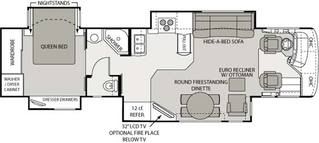 As you can see, this is not your typical truck camper or pop-up. No, these puppies have jacuzzis and plasma t.v.'s and queen-sized beds. This is the life. Why stay in a hotel when you have your own stove/microwave, beds, a bathroom, and some incredible views. Well, now that I think about it, I like hotels. Room service. Cable t.v. A shuttle to the airport. If I had $218k to spend, I'd be srsly buying a condo with a lot more square footage than an RV. But they're pretty to look at.
And while I was at the RV show, I discovered these little creatures. Sugar Bears, which are better known as
Sugar Gliders
. The one I saw was very cute, more like a baby. They like to jump and crawl all over you, and they like the dark, so they burrow in your clothes. I don't know if I'd want to have one of them as a pet though. They're not rodents, but they give me a creepy feeling, even being kinda cute. I'll take a dog or cat instead, thank you very much.
So it was a long weekend, working 8-10 hours days. I left Sunday as many people were flying in for the Inauguration. Saw my old boss getting off the plane I was flying back to Chicago on. I seem to always see people I know at the airport. My 2:40 pm flight ended up being a 6:55 pm flight instead.
By the time I got home and shoveled my car out of the snow I was cold and crabby (so what else is new) so I stopped @ a 7-Eleven for some coffee. While I was doctoring my java with some hot chocolate and marshmellows the clerk tried to entice me to stick around with him by playing some rockin' Indian music. It did make me wonder if he was a snake charmer during the day, and thanking God when a customer came in to pay for gas. Needless to say his charms didn't do a thing for me. Episodes like this is why I'm still single.
So how is your week going?
Labels: ramblings