Wednesday, August 25, 2010: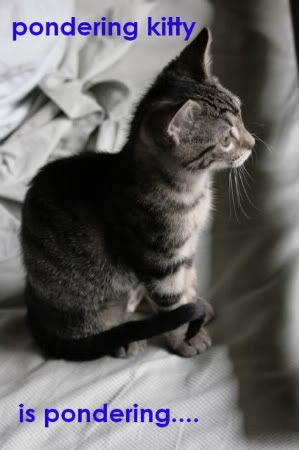 (posted with boss permission *g*)

In my new role as an author's assistant, I've found myself really taking my job perhaps too seriously. Because not only am a huge fan of my author and want her to do well, I can also see it from the reader POV, and so I want to give readers what they want...within reason of course.
It's a fun part-time job, and I'm having a blast learning new things.Since working with her, she and I have had conversations, and Erin would also like to have more of a presence online, so you may see her in some familiar places. Though she tries to spend as much time as she can writing, she also wants readers to know how much she appreciates them, so she's dipping her toes in, and I've hopefully given her some good idea of where she might want to "hang out". Some sites you can currently find Erin:
I know this question gets asked a lot, but before, it never meant anything other than what my expectations are. So I want to hear what you want out the author/reader relationship.
What I really want to know, from you as readers, is what you look for in an author and their website:
What are your expectations of an author's site?
How do you feel about social networking?
Should authors have more or less of any online presence?
Feel free to add anything else that comes to mind. I appreciate any and all feedback you can provide. This will give me a good idea of the pulse of what readers are looking for and I will pass it along to Erin. And please, be honest. That's why I'm asking - to get some insight into what readers like you want :)