Tuesday, June 10, 2008: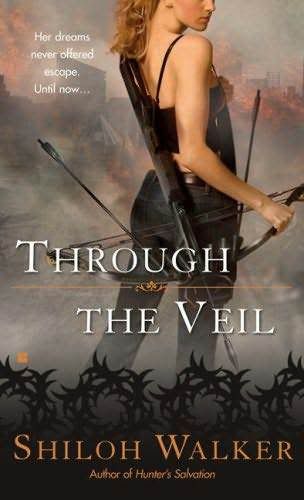 I've returned, safe and sound, and plan on writing up a recap to post later this week, but right now, I thought I'd start things off with a contest. I got to get quite a few lovely books this weekend, and even got them signed.
One of them, Shiloh Walker's "Through the Veil", is up for grabs. I had her sign my own copy, and also another for one lucky winner.
I love Shiloh - her writing really works for me and she totally cracks me up. She's both funny and sweet (though she'll growl at the "sweet" part). And she was such a trooper, despite being viciously attacked by Bad Barb (okay, it was actually an accident because Barb is not really as bad as she'd like us to believe, but there was coffee and a ruined nametag involved. Thankfully, Shi survived the incident, with her humor much intact).
If you're interesting in
entering the contest
, all you have to do is tell me your favorite kind of paranormal character - be it witch, or vampire, or ghost, or whatever. The drawing for the winner will be
Saturday, June 14th
, around noon-ish CST.
Good luck!
Labels: contests, Shiloh Walker